The number one mistake in barbecue is temperature spikes. We want a very low consistent temperature 20 degree window max variance.
Whole hog barbecue is slowly dying, Martin says that there are about only 20 locations still left in the States, and 3 locations in Tennesse still cooking the whole hog. Getting whole hog bbq just right is an art, it's about balance and knowing when to flip the hog and when to add coal to prevent spikes in temperature.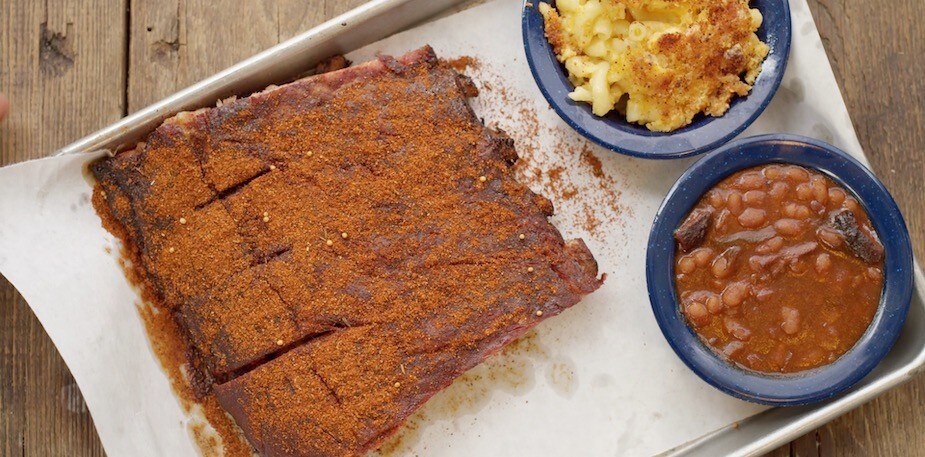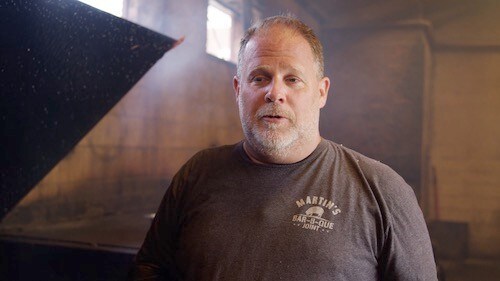 Pat Martin learned the art and craft of West Tennessee-style smoke and meat 25 years ago in the tiny town of Henderson, TN before making Nashville his home. It became a consuming passion that eventually led to a business when he opened the first Martin's Bar-B-Que Joint in October of 2006 in Nolensville, Tennessee, just south of Nashville. Today, there are ten Martin's locations in the Nashville area, Louisville Kentucky, Birmingham Alabama, and our newest location in Charleston South Carolina. Pat's crew of pitmasters apprentice with Pat before they're trusted in the pit. Pat believes it takes intuition, passion, and time to truly know how to make good bar-b-que, and keep customers coming back year after year. Pat Martin is a member of the famed Fatback Collective, a philanthropic group of restaurateurs, pitmasters, chefs, farmers and writers who strive to help others in times of need in the diverse and modern South. He lives in Nashville with his wife, Martha Ann, and their three children, Wyatt, Daisy and Walker.
Source: Martin's Bar-B-Que Joint