Restaurant innovation and menu optimization are the hallmarks of food service, an industry where frequent pivoting is nothing new. 
Your restaurant might be utilizing delivery through online apps, as other restaurants have done. You've reduced overhead costs at a maximum and chosen menu items that will bring in more profit. And yet, sales continue to dip. You might even be operating at a loss. So how can your restaurant make it in a post-pandemic world?
Despite the blow the restaurant industry has been dealt with the pandemic, there lies a resilient and optimistic spirit at the heart of this sector. These businesses have adapted - and continue to adapt - through different strategies such as reducing costs and preparing for disruptions in the supply chain.
More than the expected changes that your restaurant must adapt to, such as cutting down on expenses, your restaurant must be strategic enough to lay out a game plan for restaurant innovation and menu optimization to thrive in the year ahead. Read on for strategic tips around menu editing, stretching ingredients, and more.
What is Menu Optimization?
Menu optimization focuses on how chefs and restaurants stretch, mix, and get creative with ingredients to reduce costs. In addition to saving money, the goal is to make your customers happy — and better set your establishment and brand apart.
What are the First Steps to Take in Optimizing your Menu?
Before we dive into ingredients, pairing, and pantry staples, it's worth taking stock of your menu and editing accordingly. To properly optimize the menu, food menu items can be classified in three ways:
1. Drop, Edit, or Rebrand Items That Don't Work
Find out which food menu items bring in orders and which don't. Menu items that have low demand and low popularity only bleed money — they should be dropped immediately.
Also, consider switching up a poor-performing menu item. If you're offering an unpopular Fresh Garden Ham Sandwich, take it back to the cutting board. The lettuce, tomatoes, and ham may be transformed into Chopped Salad With Ham and Balsamic Vinaigrette, or Tortilla Wraps With Ham, Cheese, & Tomato.
Business owners should also consider rebranding. For example, Domino's went through a series of rebranding efforts. It tried operation "The Pizza Turnaround" after being tagged as the worst pizza by customers. The move succeeded, beating Pizza Hut's and Papa John's pizza in a taste-test. As Domino's became more well-known, it revamped its logo and dropped the word "pizza". Domino's continued to listen to its UK customer set by changing its packaging. Wanting to stand out among a generic set of brown boxes, Domino's changed its packaging and reverted to its iconic red and blue logo, becoming a symbol for social play.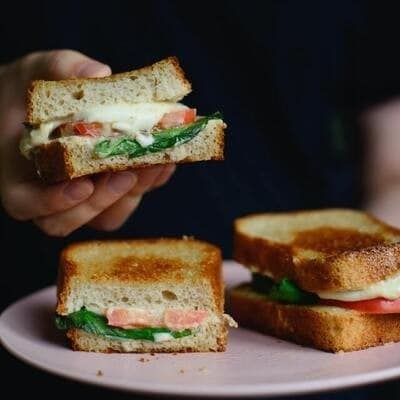 2. Showcase Items That Do Work
Retain menu items that earn the minimum average restaurant profit margin of 3%. Some restaurants have menu items that even reach a profit margin of 70%.
If there are too many food items on your menu, customers can get overwhelmed in choosing their meals. Psychologists advise limiting seven options per food category to lessen customer confusion.
For example, McDonald's restaurants had a few best-seller menu items before they shot to 140, causing confusion and a dip in sales. The solution is to minimize confusion by paring down the menu and choosing which ones stay.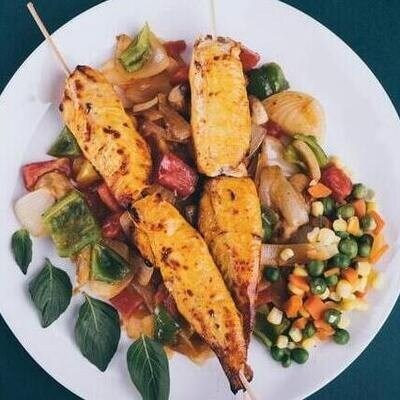 3. Iterate and Innovate the Rest
You may find that some food menu items just need a little tweaking. Get creative with the language you use and how menu items are described - use authentic terms where you can and find synonyms that might work. 
Consider mixing-in expensive or inexpensive ingredients also. If you're an upscale Japanese restaurant and the particular food item lacks allure, you can consider adding a premium ingredient to it. For example, include Matsutake mushroom spicy broth as an added variety to the ramen that you serve.
If you have ingredients that have a short shelf-life, you can use these for specials of the day or food items on limited-time-offers or LTOs. These food items are utilized by restaurants to move food that has trouble selling. In some cases, chefs use these offers for possible inclusions on the current menu. 
To determine how to make these specials a huge hit, feedback is vital. Expect that diners or customers will spend more on these food items as well.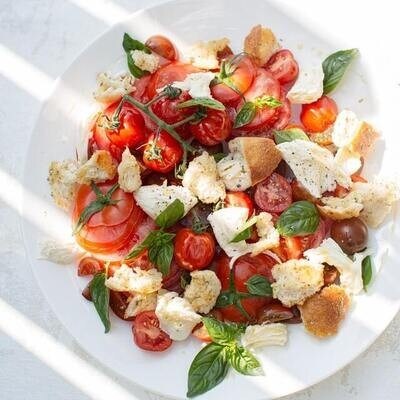 Stock up on Top Restaurant Pantry Staples
Finally, narrow down the best pantry items to stock and use each in three ways. A prepared restaurant always keeps the best pantry staples and chef essentials on-hand. 
Cross utilizing or using top restaurant pantry staples in many ways depends on what kind of food you serve and its availability throughout the year.
Listed below are some of the best chef pantry staples:
Pasta, Rice, or Flour. Some of the best pantry items, these carbohydrates are versatile and shelf-stable. Stocking spaghetti, fettuccine, or lasagne ribbon pasta is a good idea too. For Asian restaurants, basmati rice, red cargo rice, or Jasmine rice may be stored in your pantry. You can even place uncooked rice in a sealed airtight container to be stored in the freezer.
Proteins. Stock on aged salami, jerkies, and canned or jarred fish and meats, also known as shelf-stable products. If your supplier wasn't able to deliver the meat for the day or your freezer breaks down, pulling in these ingredients could buy you time.
Unrefrigerated and Dried Vegetables. Root vegetables, onions, garlic, potatoes, lemons, and apples are stored easily at room temperature. Vegetables such as cauliflower, cabbage, zucchini, corn, kale, potatoes, butternut squash, tomatoes, etc., can be dried and stored for later use.
Master the latest culinary techniques or learn how to adapt successfully to a food delivery business model through our online & free Chef courses.
Now, let's take a look at the chef pantry essentials of some popular Michelin-starred restaurants:
Yuzu Kosho. In two-Michelin-star Tenku Ryugin, Chef de Cuisine Hidemichi Seki uses the yuzu kosho as his secret weapon. This condiment is made from salt, zest and juice of Japanese citrus, and fresh chili peppers. The addition of the yuzu kosho makes meals unique, according to Seki.
Dried Scallops, Dried Shrimps, and Organic Eggs. Siu Hin Chi, an executive chef in Ying Jee Club, a two-Michelin star restaurant, picks these ingredients as top restaurant pantry staples. Top-quality versatile ingredients such as these three, Siu Hin Chi says, bring simple dishes to extraordinary levels.
Pasta and Canned Tuna.

8½ Otto e Mezzo - Bombana is a three-Michelin-star Italian restaurant known for its signature white truffles. Its Italian chef, Umberto Bombana, picks pasta and canned tuna as chef pantry essentials because of its simplicity and versatility.
Creative Takes on 1 Ingredient, 3 Ways For Menu Planning
One way to optimize a menu is to use one ingredient in three ways. If you're going to buy or stock on an ingredient, consider minimizing costs in storage and spoilage, and plan multiple scenarios for how it can be used. 
Consider Taco Bell's "Economic Miracle". The secret to its success is how it uses the same inexpensive ingredients. In this restaurant, Cheesy Gordita Crunch® (hard shell taco), Steak Quesarito®, Burrito Supreme®, and Nachos Bellgrande® all use similar ingredients of ground beef, cheese, tomato, and lettuce. 
Here are some samples of how you can use one ingredient in three ways:
Cauliflower 3 Ways
Jerk Cauliflower with Crispy Chick Peas and Spicy Lemon Za'atar Dressing: Roast cauliflower florets, toss in Jamaican Jerk sauce. Make the Spicy Lemon Za'atar Dressing and fry chickpeas. Toss with purple kale, yellow tomatoes, red onion and shredded Gouda. Try the recipe here.
Cauliflower Breakfast Bowl: Use roasted cauliflower as the base of a breakfast bowl with sauteed kale and black beans. Top with mashed avocado, shredded cheddar, tomato and a fried egg. Puree roasted carrots with chipotle and hollandaise. Top with toasted pepitas for crunch. Try the recipe here.
Vegan Fried Cauliflower Tacos: Deep fry Panko crusted cauliflower florets and build tacos over warm corn tortillas with green mango slaw. Drizzle with Spicy Hatch Chile Mayonnaise and garnish with cilantro. Try the recipe here.
Salmon 3 Ways
Chipotle Salmon Tacos: Put apple-cucumber salsa on the tacos or tortillas. Top with salmon bits. Drizzle the taco with lime and mayonnaise. Try the recipe here.
Smoked Salmon Toasts With Mustard and Butter: Broil the baguette. Spread mustard butter on the bread and top with smoked salmon and dill. Try the recipe here.
Herbed Salmon Tartare With Potato Chips: Toss cucumber with sea salt. Rinse the cucumber and pat dry. Add in salmon, chives, shallot, dill, and lemon juice. Serve with potato chips. Try the recipe here.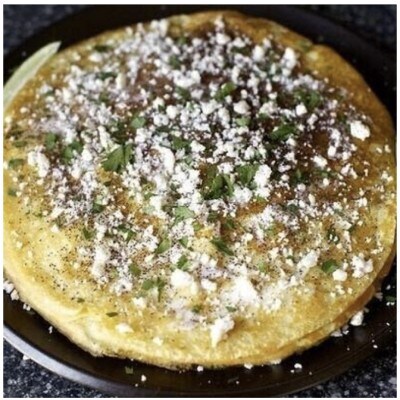 Corn 3 Ways
Sweet Corn Ice Cream Recipe: Combine milk, cream, corn, egg mixture, and sugar. Mix until sugar is dissolved. Freeze. Try the recipe here.
Charred Corn Crepes: Add in salsa and shredded chicken to corn. Try the recipe here.
Chicken and Corn Hash Brown Bake: Combine sour cream, dill, milk, pepper, potatoes, turkey or chicken, corn, and cream cheese. Bake in the oven. Try the recipe here.
Tips for Restaurant Innovation
A fearless icon in American television, Julia Child brought reality into the kitchen. You may cook something which will fail at first, second, or third, but she taught viewers that mistakes in life may be gifts that will lead to better outcomes.
Your restaurant may have been severely affected by the pandemic or economic recession. Yet change is necessary in order to thrive.
Here are some ways in which restaurants have boldly changed to reduce their costs in human resources and utilities.

Successful Meal Planning
An experienced chef is an expert in successful meal planning. This includes backup plans in using substitute ingredients or recipes if the materials are not able to arrive on time. 
If the chef is in charge of purchasing supplies, they should know next-in-line substitutes, including where to buy them. As a purchaser, there should be a reliable list of available suppliers such as local producers and packers, cooperative associations, and wholesalers.
Some chefs prefer to contact trusted wholesalers whose diversified food products meet most of the restaurant's needs. Also, most chefs don't bring ingredients in unless each can be used in at least three ways.
Contactless Service
An online ordering system with automated menu innovation has become an increasingly popular trend. For example, McDonald's have online ordering systems that allow customers to tap orders in and complete payments without human assistance.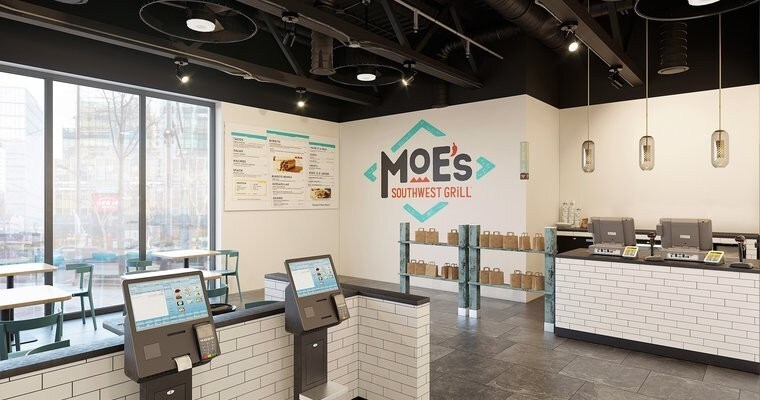 Family or Group Bundles
These promotions have popularized since the pandemic, and many restaurants are offering family bundles in different ways, such as:
Adding options for beverages and sides
Adding takeout alcohol
Creating smaller portions of meals in family bundles
Including crowd-favourites as bundle meals
Offering item upgrades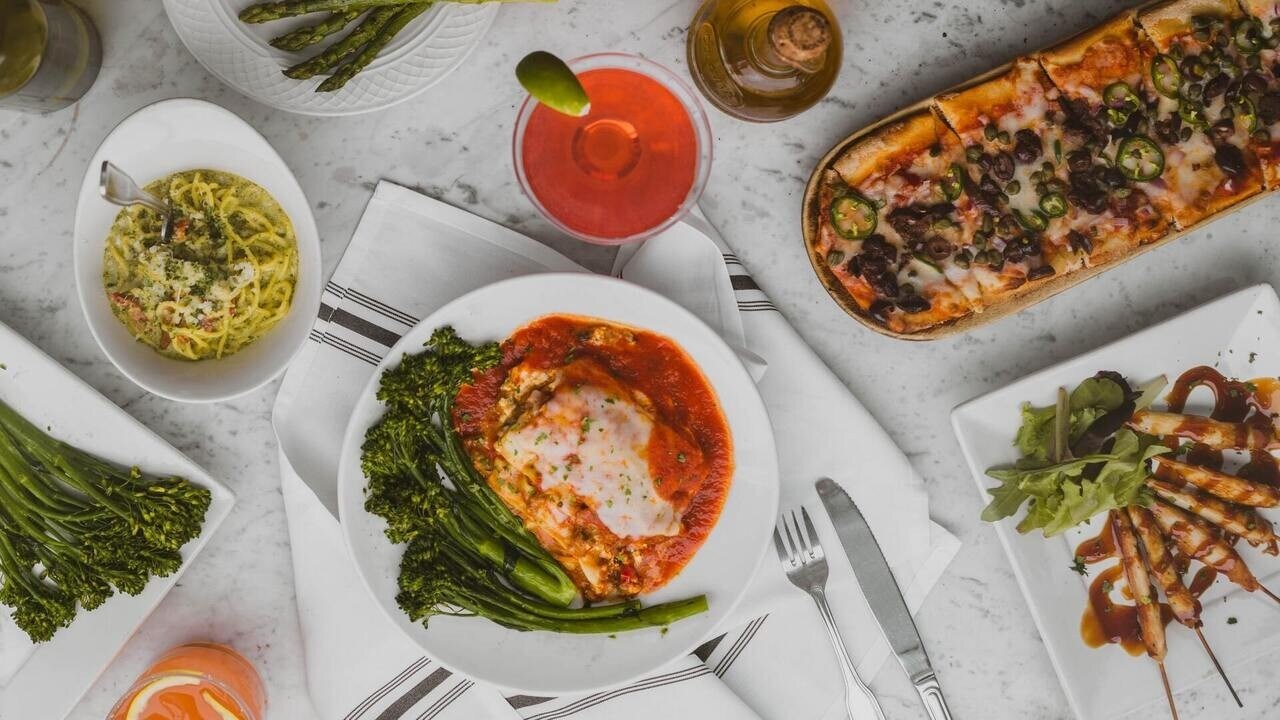 Cook-It-Yourself Kits or Meal Kits
As of the lockdown, different cook-it-yourself or DIY kits have become popular. Some of them are the Tamale Kit by Guerrilla Tacos, Frying Pan Pizza Kit by Pizza Pilgrims, Margherita Pizza Kit by Roberta's, Korean BBQ Kits, and Complete Breakfast by Denny's Corp.
Other restaurants offer meal kits too. A meal kit contains well-stored ingredients that are properly proportioned. The recipes are diverse, from Sweet and Sour Chicken Stir-Fry Vegetables, Pan-Roasted Beef and Mashed Potatoes, Herbed BBQ Beef Brisket, and Steak and Salisbury Sauce with Stir-Fry Vegetables.
Meal kits contain easy-to-follow instructions, tips on chopping vegetables, and even how to know if the meat or vegetables are already cooked.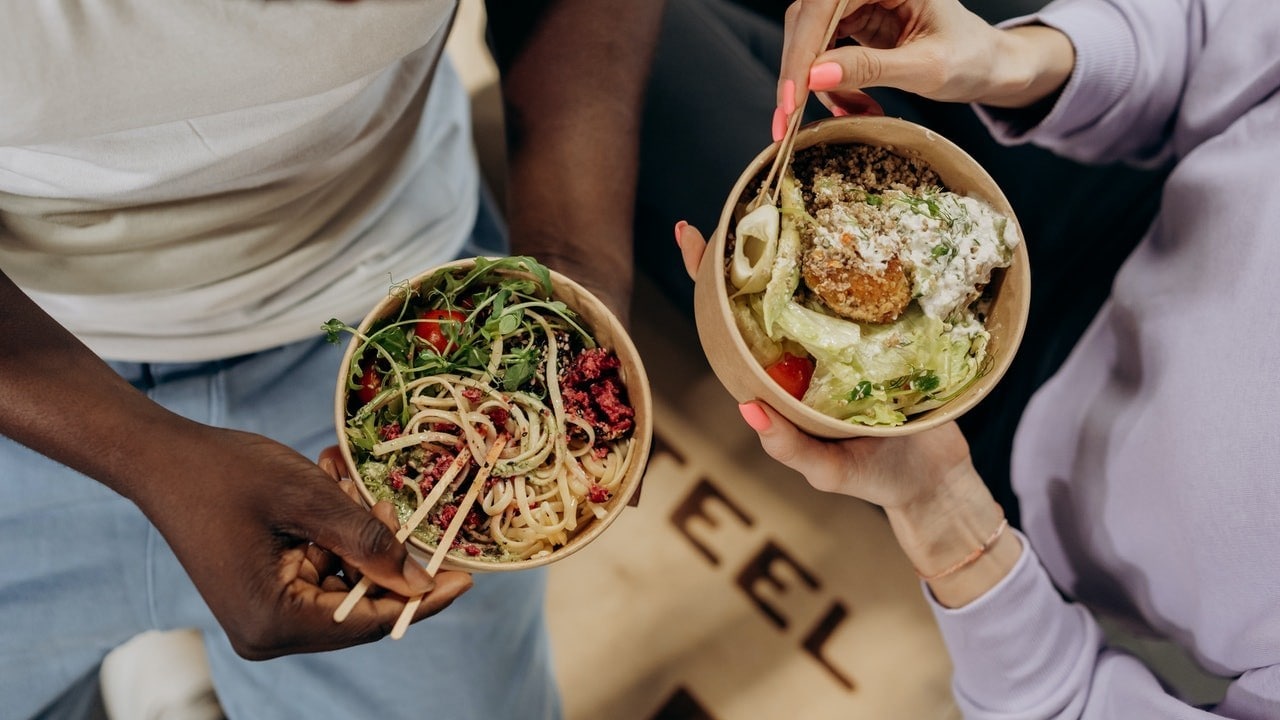 Adapt, Apply, and Thrive
A year after the outbreak, operating restaurants have pivoted and adapted accordingly - doing so with creativity. However, assessing each cost and benefit of the change is a must for every business owner to continue thriving. As a business owner, operator, or chef, decisions need to be firm and quick.
Cutting restaurant costs, maintaining what your customers love about your restaurant, and innovating new ways for your restaurant to thrive starts with identifying what speaks to your customers. Keeping these relationships at the center of your innovation strategy will pay dividends. 
For more tips on ingredient and menu innovation, download our Mayo Hack Guide.