Read More
Lightened Up Potato Salad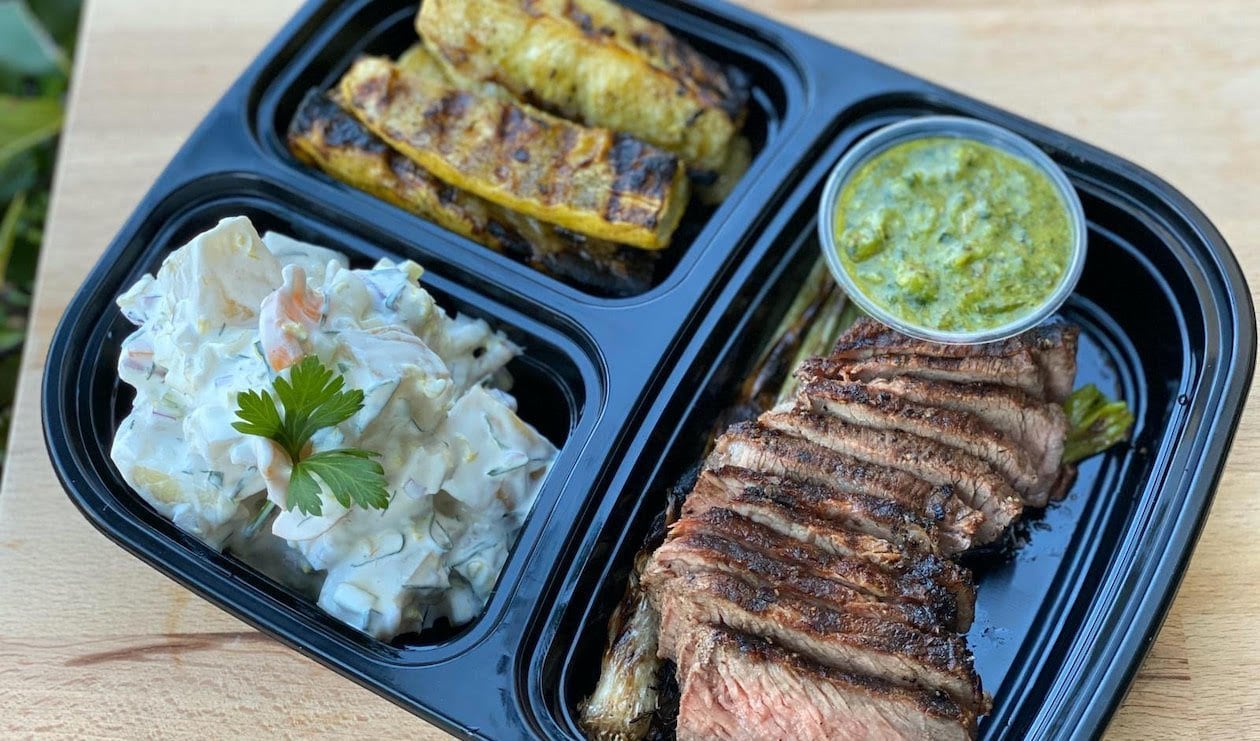 Combining the mayonnaise with Greek yogurt lightens up this traditional potato salad while still keeping the coating thick and creamy.
...
Ingredients per serving
Prepare the Potato Salad
Potatoes, Yukon Gold, peeled, diced

2.0 kg

Carrots, small dice

500.0 ml

Apple cider vinegar

15.0 ml

Italian Parsley, chopped

125.0 ml

Celery Leaves, finely chopped

125.0 ml

Celery, medium dice

500.0 ml

Red onion, small dice

250.0 ml

Salt and Pepper, to taste
Preparation
Prepare the Potato Salad

Place diced potatoes and carrots into a medium pot and cover with cold water. Add salt and vinegar to water, then bring to a slow simmer. Cook for 20-25 minutes, without letting the water boil. Check for doneness, using a fork or skewer. Drain and refrigerate for 1 hour.
Combine the mayonnaise, Greek yogurt, parsley and celery leaves. Whisk to combine.
Place cooked potatoes and carrots in a large bowl with diced celery and onion. Add the mayonnaise mixture and gently fold to combine. Season to taste with salt and pepper. Refrigerate.