Middle Eastern Spiced Couscous with Figs and Labneh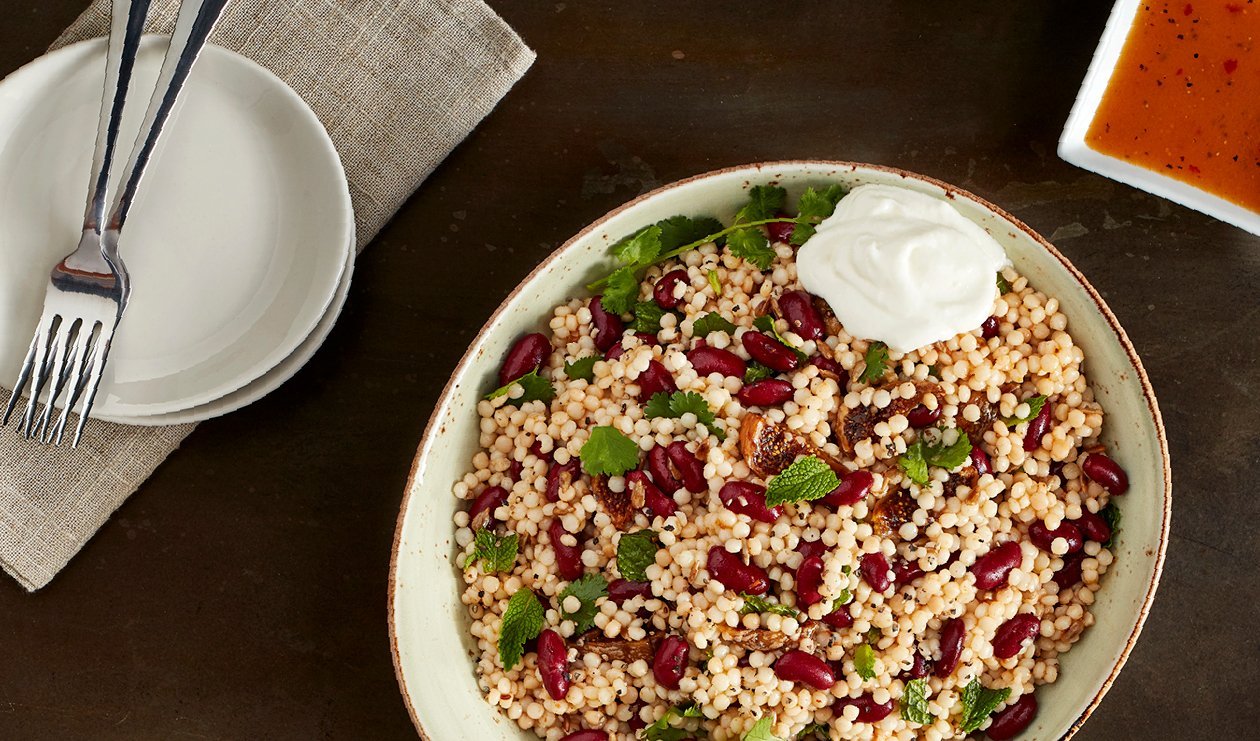 Pearl couscous with kidney beans, fresh mint, parsley, cilantro, figs and labneh with Hellmann's Smoked Peach Dressing.
...
Ingredients per serving
Prepare the Salad
Pearl couscous, cooked, cooled

1.57 kg

Harissa paste, prepared

30.0 ml

Cooked kidney beans

885.0 g

Dried or fresh figs, cut into 1/8

20.0 each

Mint, rough chopped

57.0 g

Sunflower seeds, roasted

86.0 g

Salt and Pepper, to taste
Preparation
Prepare the Salad

Combine couscous with harissa, kidney beans, figs, mint, cilantro and sunflower seeds. Toss with enough Hellmann's Smoked Peach Dressing to coat, about 600 ml. Season with salt and pepper.
Drizzle or dollop the labneh throughout the salad, and serve in 235 g portions as a side dish.