Read More
Smoky Brussels Sprout Salad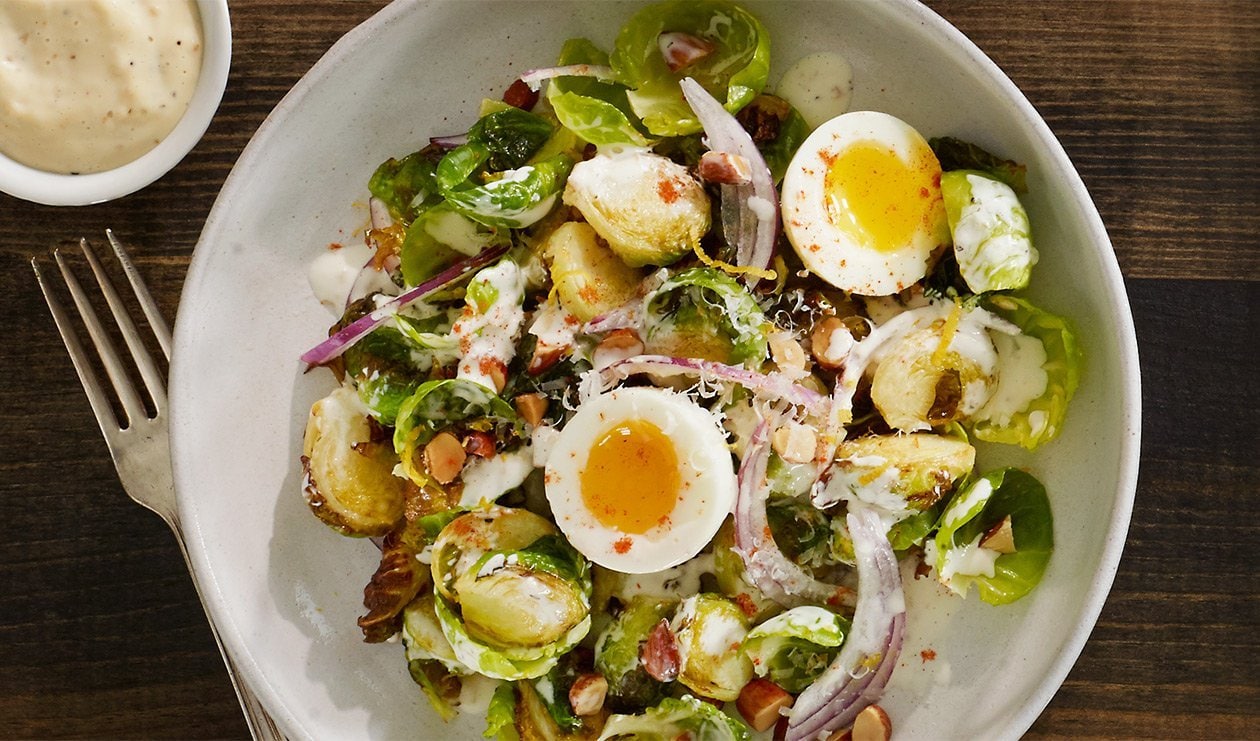 Caramelized Brussels sprout halves are tossed with shaved red onion, smoked almonds and lemon zest. Finished with a drizzle of Caesar dressing combined with liquid smoke and topped with a soft boiled egg.
...
Ingredients per serving
Prepare Smoky Caesar Dressing
Finish the Salad
Brussels sprouts, halved, deep fried until caramelized

1.4 kg

Granulated garlic, as needed

Brussels sprout leaves

500.0 g

Red onion, thin slice

115.0 g

Smoked almonds, chopped

210.0 g

Soft cooked egg

10.0 each

Smoked paprika, as needed

Smokey Caesar Dressing, prepared

450.0 ml
Preparation
Prepare Smoky Caesar Dressing

Combine ingredients and stir until well incorporated.

Finish the Salad

When Brussels sprouts are fresh from the fryer, lightly dust in granulated garlic and smoked salt. Toss fried Brussels sprouts with remaining ingredients.