For the foreseeable future, consumers will focus more on nutrition. What they expect from restaurants is likely to change as time passes, but that's part of the excitement of working in foodservice. A recent Q&A session with Emily Navarro, the Nutrition & Health Manager at UFS, reveals insights on what dietary trends guests will be following in the coming year including tips for your menu from Chef Dana.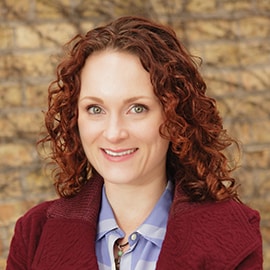 What are some diets guests will be trying in 2018?
Gut health will be all the rage for 2018 with dieters looking to alleviate distress or improve GI health. Due to the wide variety of symptoms and potential triggers, dieters are looking to individualized elimination plans such as FODMAP (an acronym that stands for the types of carbohydrates found in a variety of everyday foods that can cause GI distress for those with IBS), gluten-free diets, or diets that eliminate specific foods that are commonly associated with intolerance, such as dairy or wheat. 

Chef Dana's Tip:
Consider quick-pickled items for great garnishes with bold, zippy flavors and refreshing crunch. I recommend julienning radishes, apples or cucumbers and playing around with different vinegars to pickle them in. Red onions turn a vibrant pink when pickled and make a flavorful topping for burgers and sandwiches.

Plant-based diets are still gaining traction with an increased number of omnivores actively decreasing meat consumption and transitioning to a more plant-based diet (often referred to as flexitarians). Menus are responding to the demand by moving more vegetables toward the center of the plate and using veggies in non-traditional ways to please vegetarians and meat-eaters alike.
Chef Dana's Tip:
I'm a huge fan of the Impossible Burger. It's a plant-based pattie that actually "bleeds" beet juice. It's becoming increasingly popular and is now available at the national chain, Bare Burger.

I'm crazy about the roasted Brussels sprouts taco at Empellon Taqueria. It's served with kabocha squash, Greek yogurt and pumpkin seed oil.


Many guests are turning to seafood as they look to reduce their traditional meat intake.1 
Restrictive, fad diets such as Paleo, Whole30, or the Ketogenic diet will still be around, especially during the New Year's resolution season. While these restrictive diets can have positive aspects such as encouraging more whole foods and vegetables and less added sugar, they also restrict major food groups such as grains, legumes, and dairy, making them hard to sustain long term.
 
What is different about the diets guests are attracted to today versus in years past?
Diet fads of the past were typically centered around restriction of a specific nutrient, such as calories, fat, or carbohydrate, whereas now, the focus has shifted to whole foods and/or food groups. People are taking a more holistic approach to eating well and are seeking not just weight loss, but an overall improvement in health and well being. 
Are these diet trends here to last, and should restaurants take the time to incorporate these dieting trends into their menu?
"Fad diets" got that name for a reason—they're not typically sustainable for extended periods of time. However, plant-based and medically prescribed diets (such as FODMAP or gluten-free) are more likely to be maintained long-term.
Interestingly, even after the novelty of a fad diet fades away, dieters may continue to be influenced by their previous dietary pursuits, which hopefully will translate into a continued demand for vegetables and whole foods. 
What small changes can restaurants make to their menu to appeal to the dieting or clean eating guest?
What many of these diets have in common is they emphasize whole foods and plenty of vegetables—a simple solution to accommodate a variety of dietary preferences.
 

While it's impossible to please everyone, detailed dish descriptions, along with a well-trained staff can help diners navigate the menu. If feasible, create a few dishes that guests can substitute in a healthier item, such as a side of vegetables instead of fries or a whole-grain version of pastas and breads.
 

What LTOs would make sense to add in the winter?
Soups are a crowd-pleaser during winter and are very versatile, making it easier to satisfy a wide array of dietary restrictions. 

With fresh produce as a common thread among most diets, highlight seasonal selections such as Brussel sprouts, turnips, kale, and citrus.
 


Restaurants Already Focusing on These Diets and Trends:
1 Mintel, Vegetarian Entrees Expanded June 2017
2  Datassential Foodbytes: Foodscape Sept 2017
3  Smartbrief Reel in the latest seafood trends, Datassential MenuTrends, Oct 2017