When a dish has this much flavour, guests won't miss the meat. The roasted cauliflower is topped with an inventive mole sauce with unique ingredients.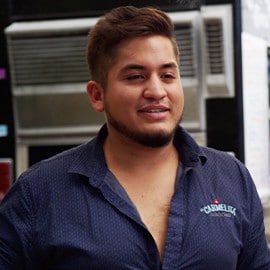 Chef Jose Rodrigo Figueroa Sanchez
Born and raised in Tijuana, Mexico, Chef Jose Rodrigo Figueroa Sanchez learned to cook from his grandmother. Today, he uses those same cooking techniques to create menus for Corazon de Torta. Chef Jose also runs a food truck in Tijuana called La Carmelita, named after his grandmother.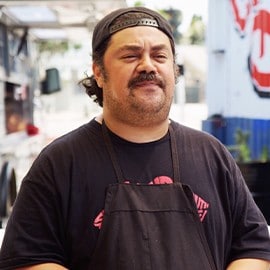 Chef Antonio Ley
Chef Antonio is the owner of Corazon de Torta. He takes pride in sourcing local ingredients, and serving what they call "Mexican Abuelita" style food.