Read More
Cauliflower Gratin with Dijon Hollandaise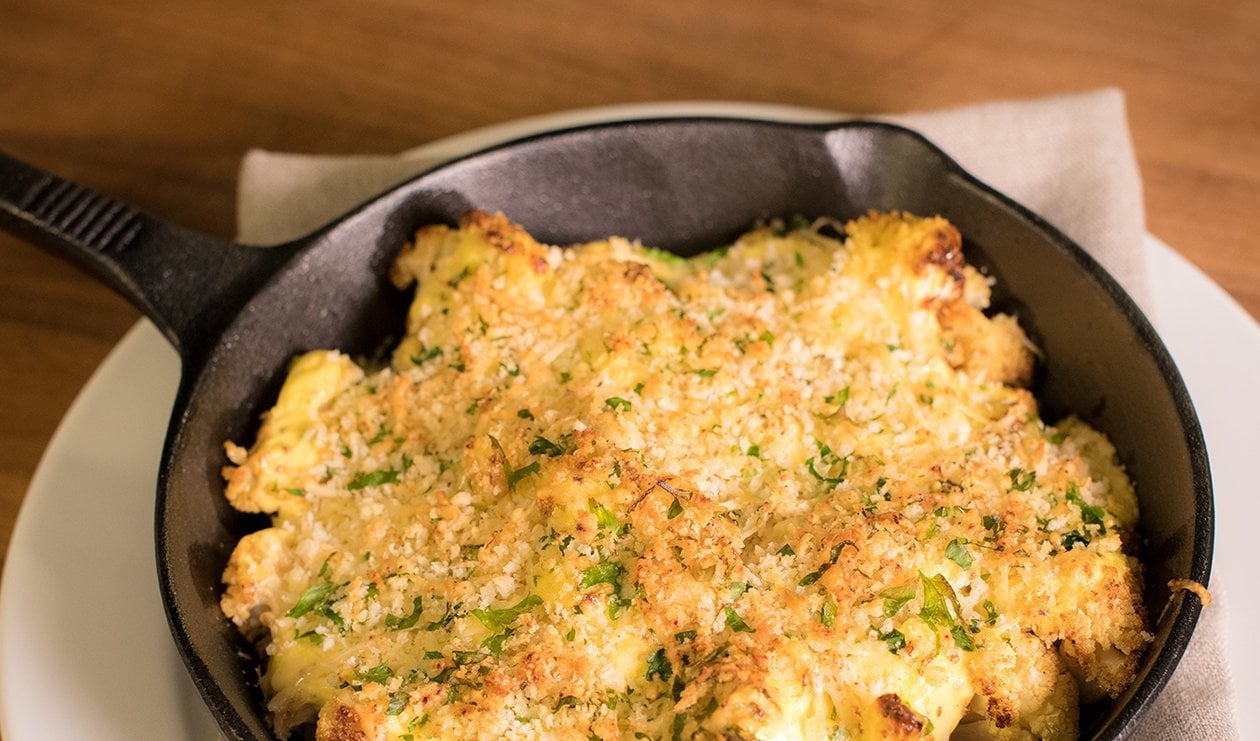 The golden brown, cheesey cauliflower is enrobed in a bold, velvety sauce of hollandaise and Dijon and grainy mustards.  A great alternative to mac and cheese as a unique side dish.
...
Ingredients per serving
Roast the Cauliflower
Kosher salt and freshly ground black pepper, to taste

Garlic cloves, medium, minced

3.0 each

Cauliflower (about 1 kg)

2.0 heads

Fresh thyme, chopped

2.5 g
Prepare the Topping
Panko bread crumbs

90.0 g

Parmesan cheese, grated

50.0 g

Gruyere cheese, grated

55.0 g

Maille Dijon Originale Mustard 4 x 4.1 kg

15.0 ml

Maille Old Style Mustard 4 x 3.7 kg

15.0 ml
Preparation
Roast the Cauliflower

Place the cauliflower florets on a sheet pan and toss with olive oil, salt and pepper, thyme, garlic and Tabasco.
Roast in a 205°C oven until florets begin turning golden brown, about 20 minutes. Remove and set aside.

Prepare the Topping

Combine the Panko with parsley, lemon zest and cheeses, season with salt and pepper.
In a separate bowl combine Knorr® Repertoire Hollandaise Sauce with the Maille mustards.

Finish the Dish

Divide the roasted cauliflower among 10 individual preheated cast iron pans.
Top each portion with prepared Hollandaise sauce and the breadcrumb mixture.
Roast for another 10 minutes or until the breadcrumb mixture is golden brown.