Curried Roasted Root Vegetable Soup
This South Asian-inspired soup takes your favorite winter root vegetable mix and adds curry for a warming twist.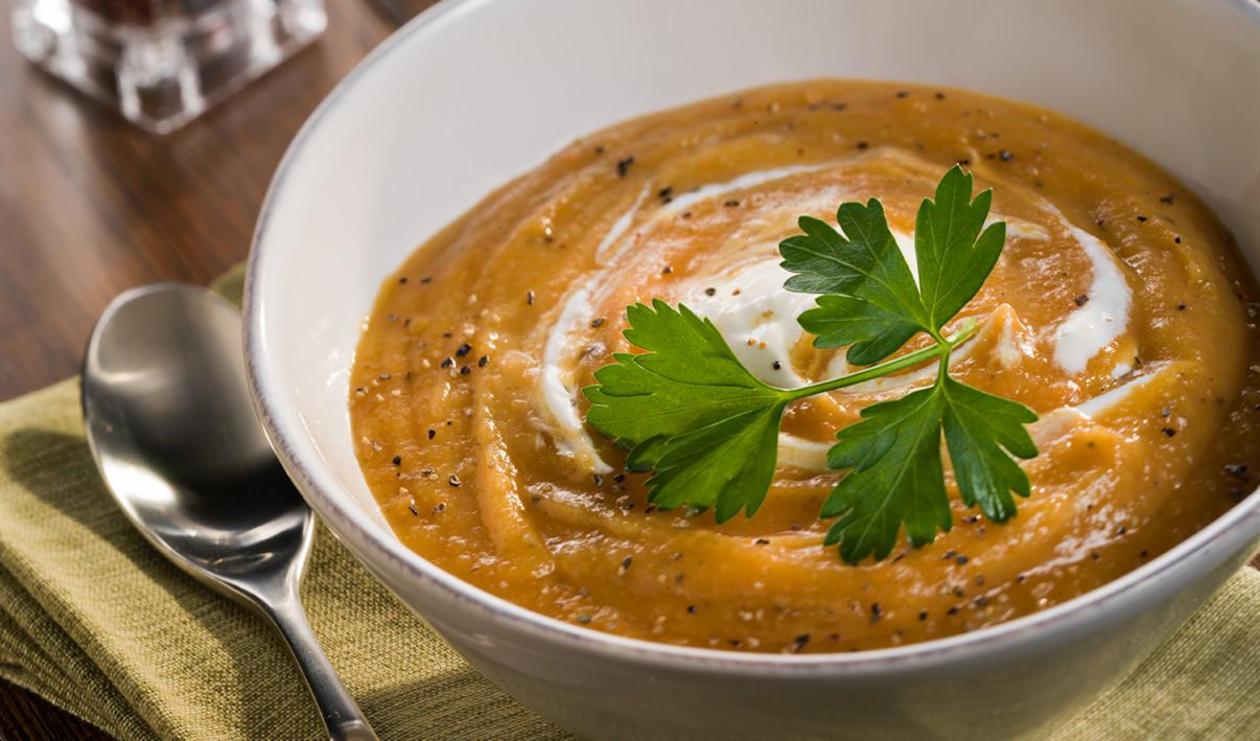 Ingredients
Prepare the Soup
Onions, white, peeled and diced

2 each

Potatoes, Yukon Gold, peeled, diced

1 lbs.

KNORR® Professional Liquid Concentrated Vegetable Base, prepared

1 gal

Kosher salt and black pepper to taste

1 pinch

Italian Parsley, small bunch, chopped

1 each
Prepare the Roasted Vegetables
Garlic, peeled, whole

6 cl

Squash, butternut or acorn, peeled and chopped

1 lbs.

Parsnips, peeled and chopped

1 each

Turnip, diced, peeled and chopped

1 each

Carrots, peeled, chopped

1 lbs.
Preparation
Prepare the Soup

In a medium-hot soup pot, add a drizzle of oil and 1/2 tablespoon of curry powder and onions. Stir thoroughly; cook 5 minutes.
Add the roasted vegetables (sub recipe below)and potatoes.
Bring to a boil. Reduce to a simmer; cook 20 minutes.
Place soup into a blender and puree until completely smooth or use a vertical hand blender and puree the soup in the pot.
Garnish with parsley.

Prepare the Roasted Vegetables

Preheat oven to 400 degrees.
In a bowl, place carrots, turnips, parsnips, squash, and garlic, and toss with the oil until coated lightly. Sprinkle 1 tablespoon of the curry powder into the bowl and toss again to coat evenly.
Place the vegetables on a sheet pan or roasting pan and roast until light brown and tender.
Remove and reserve the roasted vegetables.