Fennel and Apple Slaw
A simple, bright salad with a satisfying crunch that features Hellmann's® 1/2 the Fat Mayonnaise.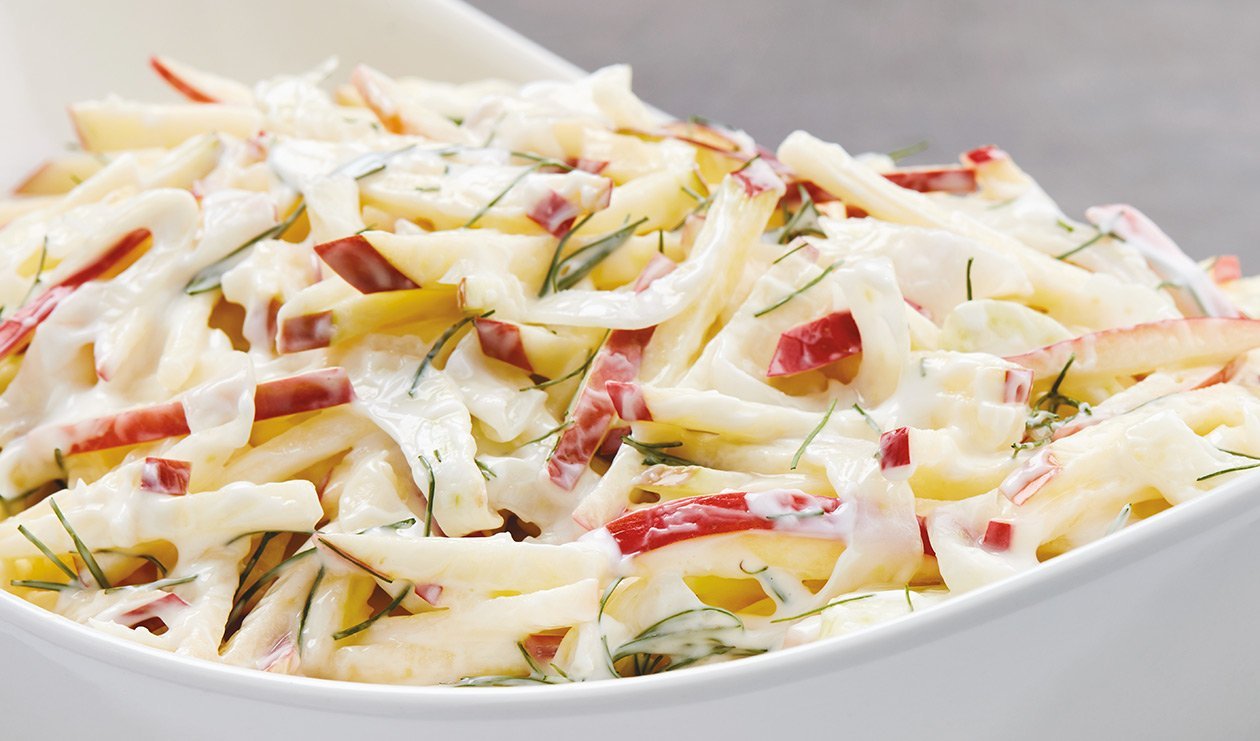 Ingredients
Prepare the Salad
Thinly sliced fennel bulb

900 g

Fuji apple, julienned

900 g

Lemon juice, fresh pressed

2 each
Preparation
Prepare the Salad

Blanch sliced fennel in boiling, salted, water for 30 seconds. Drain and chill.
Toss julienne of apple with the lemon juice to coat well.
Add Hellmann's®1/2 the FatMayonnaise and mix well, chill.
Season to taste with salt and pepper.