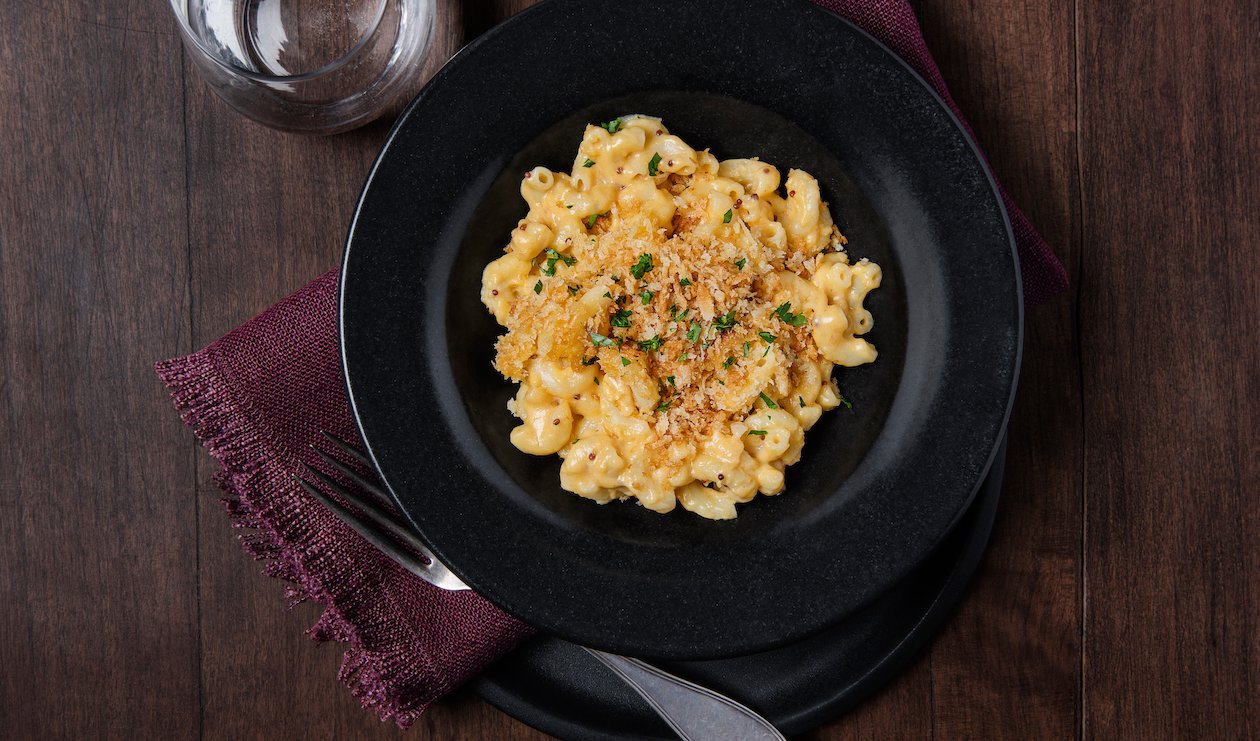 A simple Macaroni and Cheese is enhanced with the elegant flavour of Maille Originale and Old Style Mustard.
...
Ingredients per serving
Prepare the Cheese Sauce
Margarine, divided

70.0 g

Shallots, thinly sliced

40.0 g

Cheddar Cheese, shredded

180.0 g

Maille Dijon Originale Mustard 4 x 4.1 kg

30.0 ml

Maille Old Style Mustard 4 x 3.7 kg

15.0 ml
Prepare the Macaroni and Cheese
Elbow macaroni, cooked and drained

250.0 ml

Panko bread crumbs

90.0 g

Parsley, fresh, chopped

8.0 g
Preparation
Prepare the Cheese Sauce

Melt 45 ml margarine in medium saucepan over medium-high heat and stir in flour and shallot and cook, stirring constantly, until just starting to turn golden, about 4 minutes.
Stir in milk, Maille® Dijon Originale and Maille® Old Style Mustard. Reduce heat to medium and simmer, stirring occasionally, until thickened, about 10 minutes. Add cheese and stir until melted.

Prepare the Macaroni and Cheese

Combine elbow macaroni with cheese sauce in a. baking dish.
Melt remaining 30 ml. margarine in small skillet over medium-high heat, then stir in bread crumbs. Spread evenly over macaroni.
Bake at 180 C until dish is bubbling and bread crumbs are golden brown, about 30 minutes. Sprinkle with parsley.