Read More
Mexican Ranch Veggie Taco's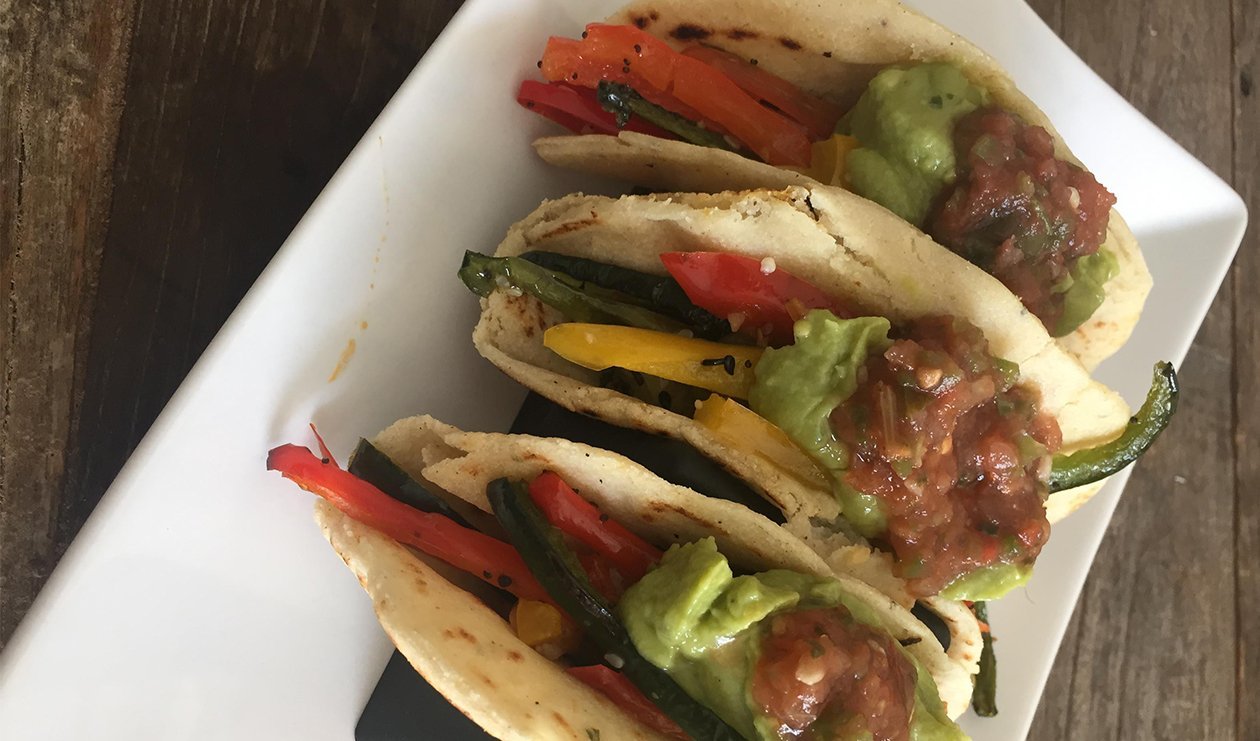 Pairing Hellman's Ranch and the traditional Mexican masa to create delicious bold tortillas that put a new spin on flavourful profiles for vegetarians and meat-eaters alike.
...
Ingredients per serving
Make the Tortilla Dough
All-purpose flour

130.0 g
Prepare the Filling
Yellow bell pepper, julienned

525.0 g

Red bell pepper, julienned

520.0 g

Tomatillos, husked and quartered

630.0 g

Poblano Pepper, juliened

520.0 g

Black pepper, ground

4.0 g
Finish the Dish
Guacamole, prepared

500.0 ml

Salsa Roja, prepared

190.0 ml

Limes, cut into wedges, for garnish

Vegetable mixture, prepared
Preparation
Make the Tortilla Dough

Place masa harina and flourin a bowl.To make this gluten free, omit the flour and add one extra cup of masa harina.
Add Hellmann's® Creamy Ranch Dressing and mix well.
The tortilla dough should hold tough when squeezed. It should not be sticky nor should it be dry. If sticky, add more masa harina. If dry, add more Ranch dressing. Wrap the dough with plastic wrap and leave at room temperature while preparing the filling.

Prepare the Filling

Place all of the vegetables, cilantro, spices, and olive oil in a bowl and toss well.
Place on a sheet tray and roast at 350F/180C convection until cooked through, about 20 minutes.

Make the Tortillas

Portion the tortilla dough to 30-60g. each and lightly knead it in your hand to form a ball. Make 30 portions.
Prepare each tortilla press by lining it with a folded piece of parchment paper.
Press each tortilla and cook in a non stick pan, griddle, or comal for about a minute on each side.

Finish the Dish

Holding one tortilla in hand, place some of the vegetable mixture inside and repeat for the 2 other tortillas.
Top each taco with 15 ml of guacamole and 5ml of salsa roja.
Serve with lime.