Watermelon and Tomato Poke Bowl
Black beans combined with cubed Roma tomatoes, watermelon, avocado, minced garlic and slivered onions, then dressed with a savoury combination of Hellmann's® Sesame Thai Vinaigrette and soy sauce. Garnished with sliced scallions and black sesame seeds.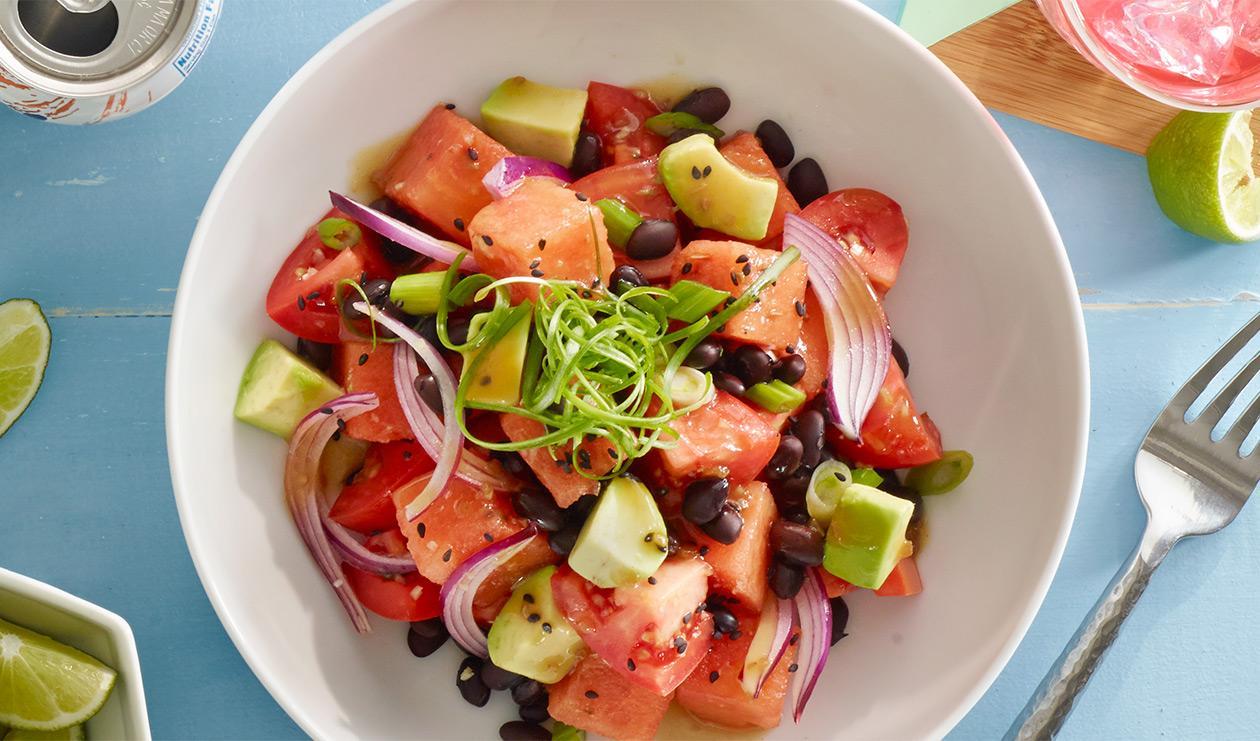 Ingredients
Prepare Sesame-Soy Dressing
Finish the Salad
Roma tomato, small dice

900 g

Black beans, drained, rinsed

970 g

Onions, medium, sliced thin

290 g

Watermelon, small dice

380 g

Avocado, small dice

3 each

Scallions, sliced, as needed

Black sesame seeds, as needed

Garlic cloves, medium, minced

25 g

Sesame-soy dressing, prepared
Preparation
Prepare Sesame-Soy Dressing

Combine ingredients and whisk.

Finish the Salad

Combine all ingredients except scallions and sesame seeds and toss gently to combine.
Garnish with scallion and sesame seeds.