Since the COVID-19 outbreak has begun, operators have seen a rise in demand for food delivery as dine-in is currently restricted in most states. For operators, this presents a unique challenge in trying to make up at least partially for dine-in sales through delivery and finding ways how to increase restaurant delivery sales. One of the key adaptations that operators can make is to enhance their food delivery menu—focusing on meals that can travel well and excite diners in the comfort (and safety) of their own homes. 
Here are a few useful tips for increasing the demand of your food delivery offerings:
Ensure your food delivery options exceed expectations
Your food delivery menu shouldn't simply be a digital version of your restaurant's dine-in or takeaway menus - when it comes to winning the food delivery game, everything counts. Here are some tips:
Keep it simple: Your full menu doesn't have to be your delivery menu
Compact delivery menu = easier operations and improving delivery times
Don't forget add-ons. Offer avocado, additional sides or extra protein,cheese, sauce, etc.
Complete the meal. Suggest beverage pairings for your meals to boost check prices. (Iced Tea, anyone?)
Bring on the food specials. Blast out specials on your Instagram or social media to drum up extra business and excitement about your offerings. Make sure to post with photos to get the cravings going.
Drink specials. In accordance with your state and local regulations, offer cocktails or mocktails.
Consider family-style meals. Think beverage, appetizer, salad, main course and dessert. Meals that serve the whole family makes it easier for serving, and it's less packaging waste for you.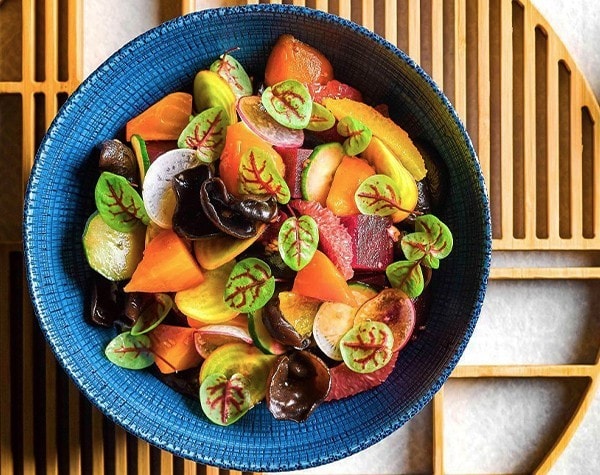 Try these recipes that are simple in prep but big in flavour, and travel well for delivery:

Honey Roast Sesame Chicken Wings: The perfect balance of sweet and slightly spicy, these chicken wings are enhanced with the caramelized onion and garlic flavour of Knorr Intense Flavours Roast Umami. Served with a roasted sesame lime dipping sauce and topped with sesame seeds and scallions.

BBQ Beef Mac Bowl: Classic Mac and Cheese gets upgraded with a Texas twist-BBQ braised beef, crispy breadcrumbs and a brightly flavoured avocado crema.
Highlight the wholesome aspect of your dishes
Increase the sales of specific dishes (and your restaurant as a whole) by appealing to the health-conscious side of diners who'd usually prefer having their meals at home, especially relevant during current times.
Here's how you can do so:
Identify a selection of dishes that have wholesome ingredients, then group these dishes and place them at the top of your menu—preferably under a "Better For You" section to draw attention.
Highlight the aspects of these dishes that make them great for the immune system by adding their benefits to each dish's description. For example, if your dish features turmeric as an ingredient, you can highlight its anti-inflammatory benefits.
Work with food delivery operators to promote your section of wholesome dishes.  
Try out these recipes with wholesome ingredients that will leave your guests feeling better than ever:


Provide great value with family style meals
Diners appreciate good value, and family sizes represent fantastic value for money while making purchase decisions easy. Diners can purchase food, drinks and even side dishes in one set, rather than having to purchase them separately and incurring additional charges.
Be sure to include set meal options for groups of all sizes. A good selection of choices should (at least) include:
Individual meals
Meals for two
Bundled sets or feasts for a family of 4 to 6 persons
Salads and soups are a great way of creating family style meals, while taking advantage of batch processing in the kitchen. Here are a few examples you can use in your menu:


Pork, Lentil and Kale Soup: A warm, hearty soup with ground pork, lentils, kale and vegetables. Serve with crusty bread for a warm lunch.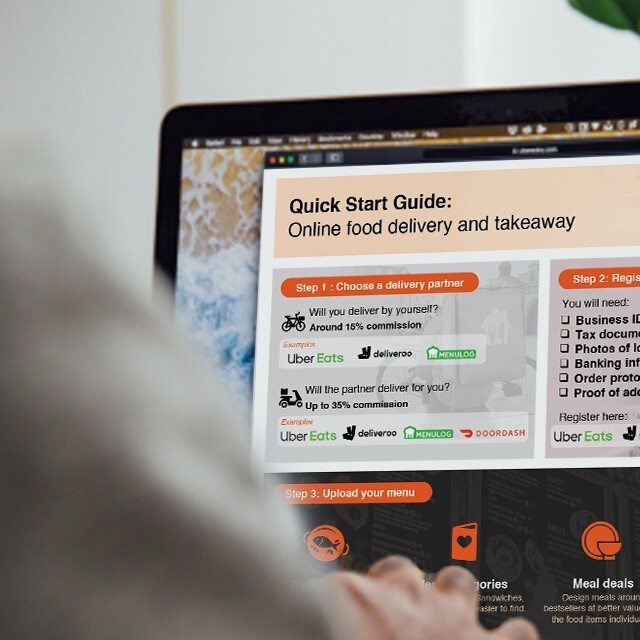 FREE Guide: Getting Started with Food Delivery
Grab your free download with 5 steps guiding you on how to get started with online restaurant delivery and how to connect with your customers.
Download Now