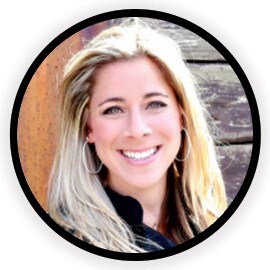 As COVID-19 continues to change everyday lives, diners' food preferences are shifting from "delicious meals" to "nutritious (and still delicious) food selections". Datassential1 shares that 25% of consumers are more often eating "healthy/better-for-you foods" since the onset of COVID-19. As people are finding ways to manage adjusted work schedules, kids studying from home and meal prep every week, providing your clientele with a nutritious option for to-go and delivery orders will make you stand out from other offerings. 
Soups are a great way of conserving the flavor and nutrients of your ingredients. They are simple to package for delivery, not to mention the added benefit of high profit margins. At a time like this, consumers are turning to classic, comforting foods. Soups make you feel cozy and cared for, which is why they are a major staple in cuisines around the world. They are also very easy to share and serve in individual portions at home, if you are looking to offer family friendly meals. They can be a great add-on, increasing your check average as well. Take a look at these 6 delicious soup recipes and a low-labour hack for scratch-like soup.
20 minutes to brilliant
Knorr® Professional Soup du Jour is not just the soup of the day, it's the soup for today. Bring together those warming aromas, on-trend flavours and nutritional benefits guests are looking for in 20 minutes or less.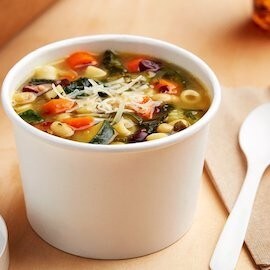 Tuscan Trattoria Soup
Crushed and whole white beans bring hearty substance to the lively combination of ditalini pasta, chopped onion, carrots, parsley, zucchini, lemon zest and fresh escarole or spinach.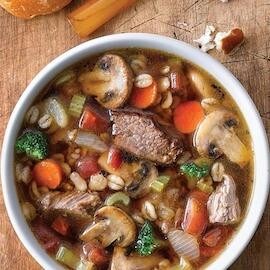 Beef Barley Soup
Tender beef mixed with chunky onions, celery and carrots makes for a hearty, warming dish.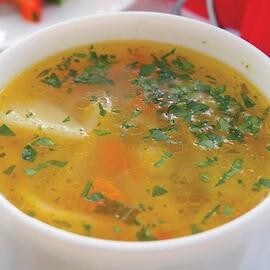 Caribbean Chicken Soup
This flavourful soup can be Cuban, Colombian, Peruvian, Mexican or any other ethnic sector. Every culture has a different approach of ingredients and flavour profile.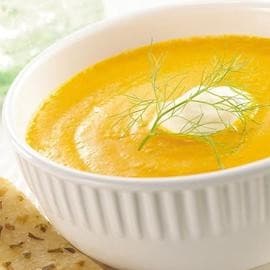 Gingered Carrot Soup
Tender carrots are blended with ginger, cumin, mustard, nutmeg and cinnamon for a perfectly spiced soup.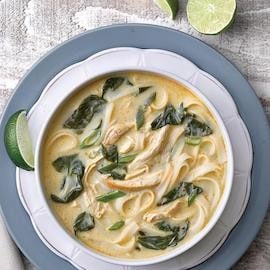 Curried Chicken Coconut Soup with Noodles
Coconut milk, lemongrass, red curry and ginger add a little heat to this fragrant classic chicken noodle soup.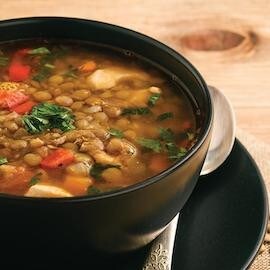 Pork, Lentil and Kale Soup
A warm, hearty soup with ground pork, lentils, kale and vegetables. Serve with crusty bread for a warm lunch.
While drinking water is a great way of hydrating at home, there is nothing that can replace drinking a crafty beverage from your favourite restaurant. Since diners are spending most of their time at home, a refreshing mocktail can be an easy way to brighten the day, and they are also perfect for both adults and kids! Be sure to offer a variety of innovative delivery drinks that will keep your guests asking for more.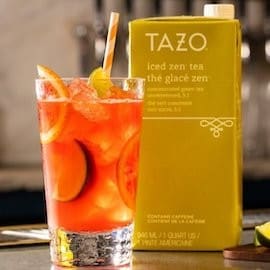 Buddha's Temple
This delicious mocktail is a refreshing take on the Shirley Temple.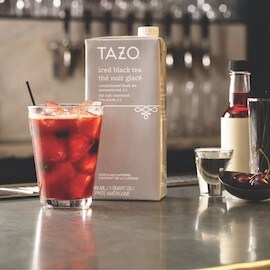 Cherry Soda
Not your everyday cherry-flavoured drink. Big, complex flavours but without any alcohol.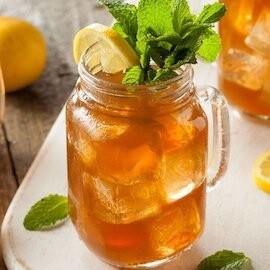 Tsunami Chai Iced Tea
Give tea a bit of global inspiration with chai syrup, mint leaves and lemon.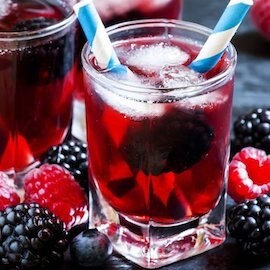 Pomegranate and Black Tea with Berries
Black tea mingles with hot apple cider and pomegranate syrup for a spiced, yet fruity treat.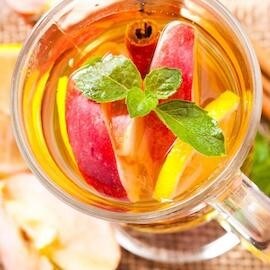 Cinnamon Apple and Cherry Tea
Sweet meets spicy when you start with cinnamon apple herbal tea and add brown sugar, cherry syrup and fresh fruit.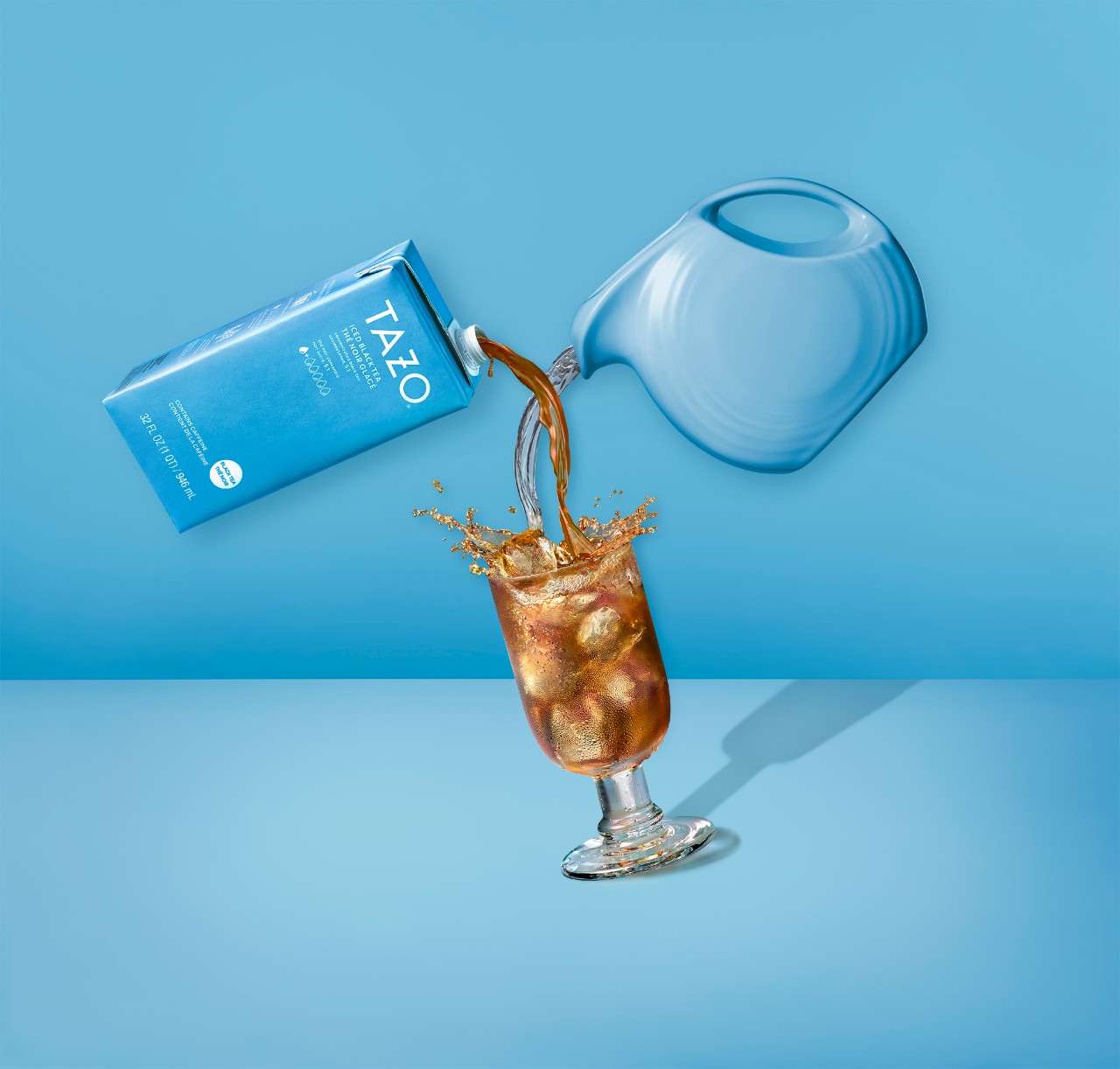 FREE Guide: Tips to Increase Beverage Sales
This guide from TAZO shows you how to increase profits through your beverage menu by offering iced teas and tea based cocktails to complete your meals for delivery. See how to increase your restaurant delivery/take-out sales including tips on beverage packaging, menu descriptions and recipes.
Download Now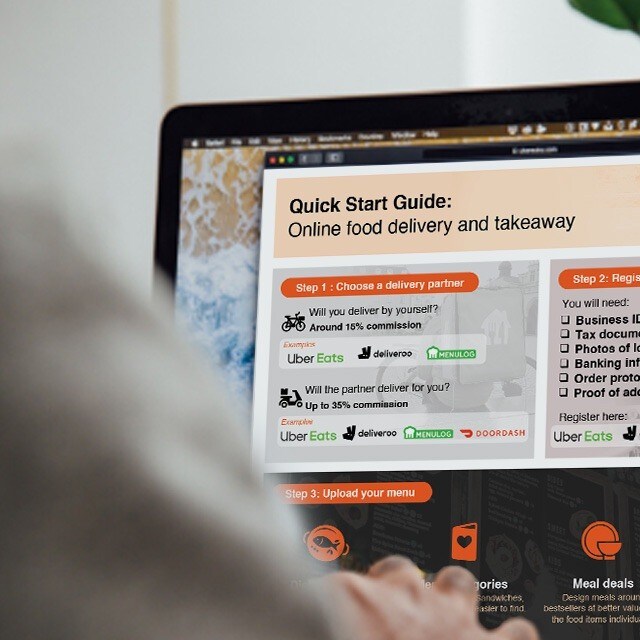 FREE Guide: Getting Started with Food Delivery
Grab your free download with 5 steps guiding you on how to get started with online restaurant delivery and how to connect with your customers.
Download Now
 1Pent Up Demand"  COVID-19 Report 3/27