According to a recent report*, consumers are paying more attention to nutrition while working from home. During the holiday season where customers tend to gravitate towards indulgent meals you can appeal to these guests who want healthier plant-based/meatless options but also want that nostalgic holiday flavour.
Over 25% of consumers are encouraged to purchase food or drinks from a restaurant if there were healthier menu options. Our chefs curated a list of plant-based offerings for off-premise menus. Use these recipes as inspiration- plant-based doesn't necessarily mean sacrificing flavour. Tag us on Instagram and show us your indulgent plant-based menu items.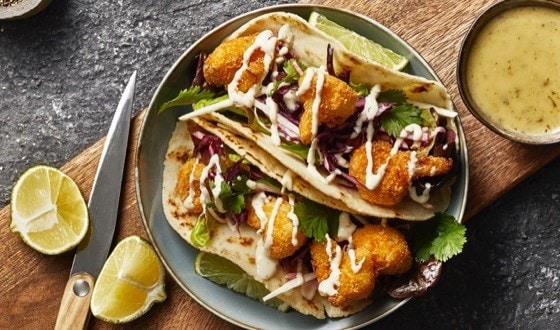 #1 Vegan Fried Cauliflower Tacos with green mango slaw and spicy hatch chile drizzle
Vegan tacos filled with crispy cauliflower florets and green mango and red cabbage slaw, drizzled with Spicy Hatch Chile Mayonnaise and topped with cilantro.
Chef Tip: Tacos are trending, but that doesn't mean they have to be traditional.  Get creative with your tacos to feature flavourful sauces paired with different proteins or vegetables.
Delivery Tip: Offering tacos for takeout and delivery?  Consider packaging the tortillas separately and have the diner build the tacos at home to avoid soggy tacos.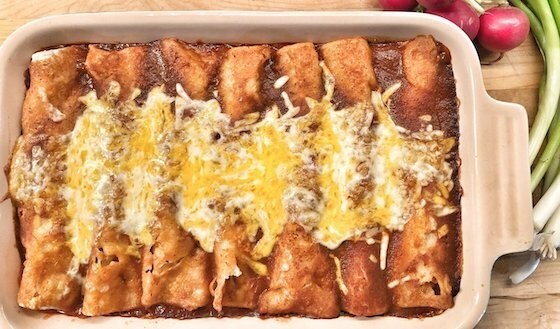 #2 Squash, Quinoa and Goat Cheese Enchiladas

Flavourful, plant-based Enchiladas that are easily prepped ahead. It can be a delivered hot or sold as a "take and bake" family style meal.  This recipe is gluten-free and vegetarian, and can easily be made vegan.
Chef Tip: Mexican food is topping the charts for delivery items.  Put your own twist on cheesy enchiladas with different grains and vegetables, which is also a great way to minimize waste from vegetables being used for other dishes.
Delivery Tip: This item is makes a great "take and bake" family meal option.  Assemble the enchiladas in half foil pans for ease of prep that requires no work during the busy rush.
Get the recipe for the Squash, Quinoa and Goat Cheese Enchiladas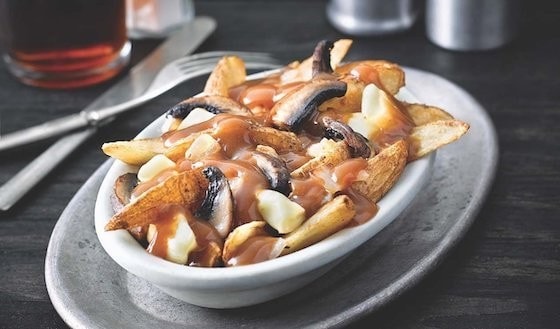 #3 Steakhouse Portabella and Onion Fries

This hearty appetizer or side dish is the ultimate indulgent comfort food.
Delivery Tip: Poutine, cheese fries, or whatever you call it, this indulgent plant based dish doesn't have to be off limits for takeout and delivery!  Packaging Knorr Brown Gravy on the side keeps the fries crispy before being served.
Get the recipe for Steakhouse Portabella and Onion Fries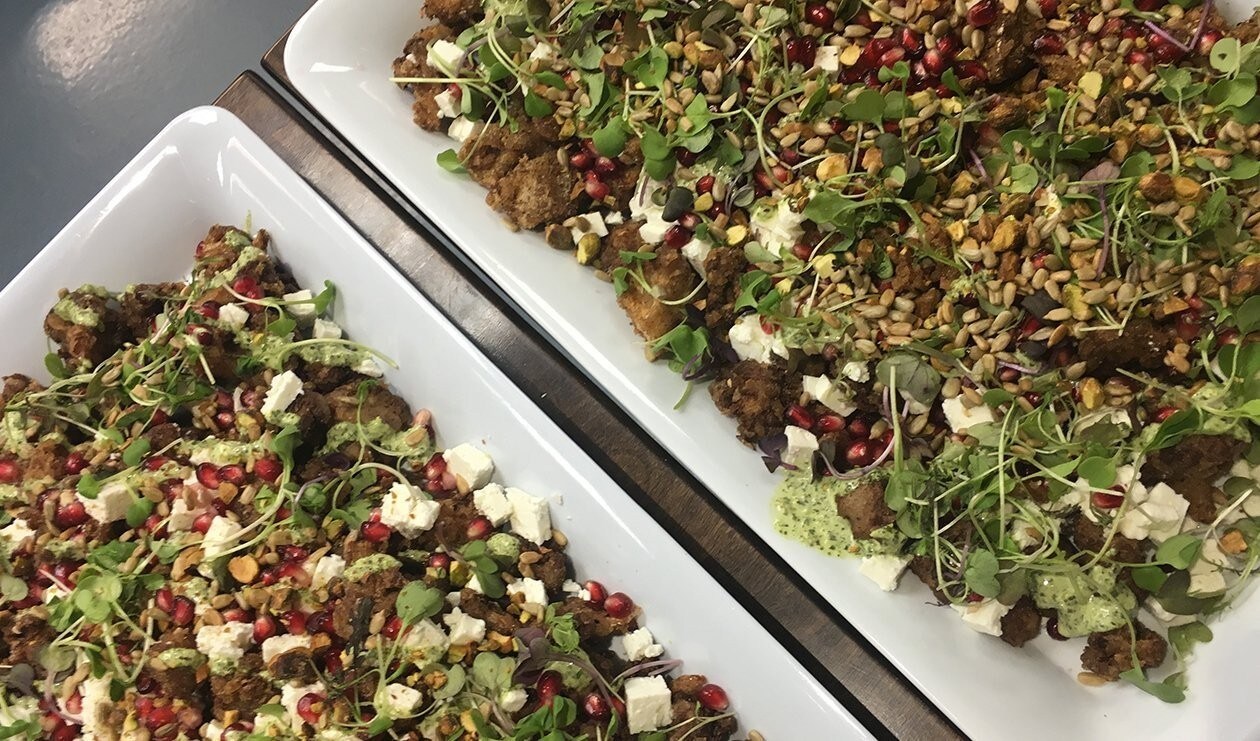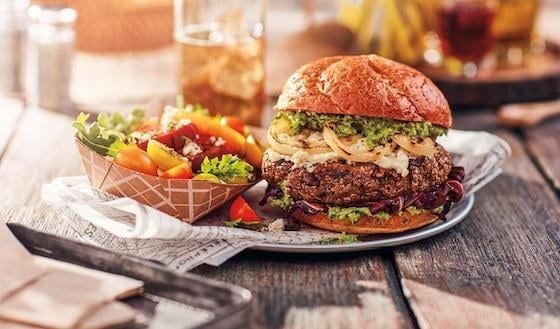 #5 Black Bean Burger

A black bean patty with herbed Boursin cheese, onion, grilled radicchio and zesty pesto mayonnaise on a whole wheat bun.
Chef Tip: Use mayonnaise instead of butter when toasting your bread buns to add extra texture and flavour. Make a signature sauce with your mayonnaise, or offer convenient stick-packs to allow your guests to DIY their toppings. Use loved and trusted brands like Hellmann's to show your guests the high quality product you're producing. Learn more about what Hellmann's mayo can do for you here.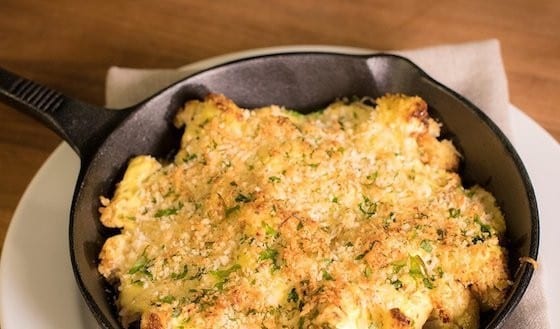 #6 Cauliflower Gratin with Dijon Hollandaise

The golden brown, cheesey cauliflower is enrobed in a bold, velvety sauce of hollandaise and Dijon and grainy mustards.  A great alternative to mac and cheese as a unique side dish.
Delivery Tip:  Take and bake items means a fresh-from-the-oven dish for your diners, perfect for a holiday gathering they can pick up at their convenience and bake right before dinner.  Products like Knorr Hollandaise make this possible, without concerns of sauces breaking or splitting. 
Get the recipe for Cauliflower Gratin with Dijon Hollaindaise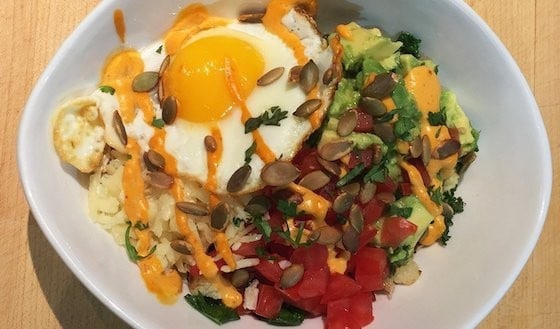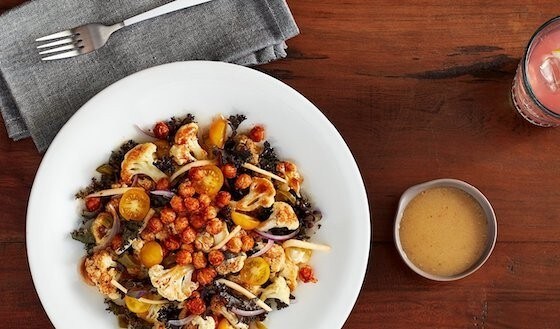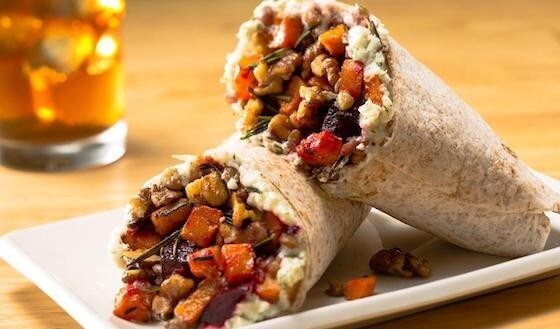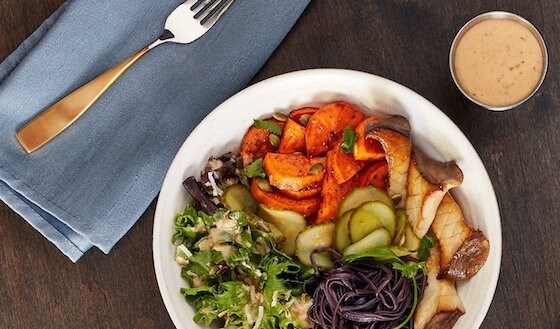 #8 Jerk Cauliflower with Crispy Chick Peas and Spicy Lemon Za'atar Dressing

BBQ roasted cauliflower, fried chick peas, purple kale and smoked Gouda tossed in a zesty fusion of Caribbean and Middle eastern Lemon Za'tar Dressing with pickled jalapeno.
Chef Tip: Since the Hellmann's Lemon Za'atar Dressing  is bright and citrusy, it pairs perfectly with spicy pickled jalapenos.  Consumers love unique dressings that will help you stand out from what other operators are offering
Delivery Tip: Package the fried chickpeas on the side so they stay crisp and crunchy when added to this hearty salad.
Get the recipe for Jerk Cauliflower with Crispy Chick Peas and Spicy Lemon Za'atar Dressing
#9 Root Vegetable Lentil Wrap
Butternut squash and beets are wrapped up with dill and goat cheese mayonnaise and lentils for a savory mouthful.
Delivery Tip: The Goat Cheese Mayonnaise creates a barrier for the wrap, keeping everything juicy inside without having to worry about the wrap getting soggy.

Get the recipe for Root Lentil Vegetable Wrap 
#10 Roasted Sweet Potato and Black Soba Noodle Bowl with Coconut Almond Hatch Chile Dressing
Black soba noodles, sweet and spicy roasted sweet potatoes, king trumpet mushrooms and pickled cucumber tossed with Coconut Almond Hatch Chile Dressing and topped with crunchy toasted pepitas.
Chef Tip: For the health-conscious diner, salads have always been a go-to meal to enjoy a variety of flavours and textures and maintain great nutrition. If you're offering different ethnic meal options on your menu, try creating fusion salads to keep variety – like Taco salads, Greek salads, etc. You can also try combining popular protein options on your menu as an add on to your salads, such as shrimp, chicken, steak, etc.

Get the recipe for the Roasted Sweet Potato and Black Soba Noodle Bowl
5 Star Delivery and Takeout with UFS Product Solutions
Keep safety, versatility, and efficiency with Hellmann's and Sir Kensington's portion control packets, Knorr soups, Lipton teas, and TAZO teas.
Download Now
FREE Guide: Tips to Increase Beverage Sales
This guide from TAZO shows you how to increase profits through your beverage menu by offering iced teas and tea based cocktails to complete your meals for delivery. See how to increase your restaurant delivery/take-out sales including tips on beverage packaging, menu descriptions and recipes.
Download Now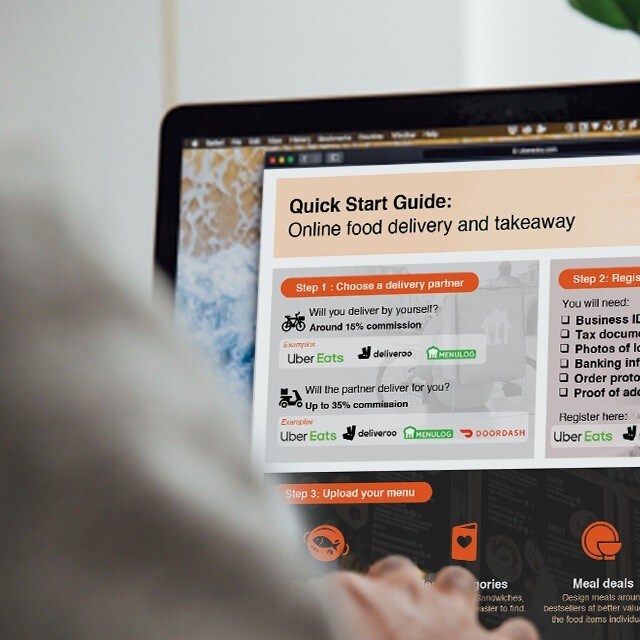 FREE Guide: Getting Started with Food Delivery
Grab your free download with 5 steps guiding you on how to get started with online restaurant delivery and how to connect with your customers.
Download Now
 1Pent Up Demand"  COVID-19 Report 3/27