Umami Miso Fried Cauliflower and Brussels Sprouts
This trendy side dish of cauliflower and Brussels sprouts is so simple to make, yet bursting with complex flavor.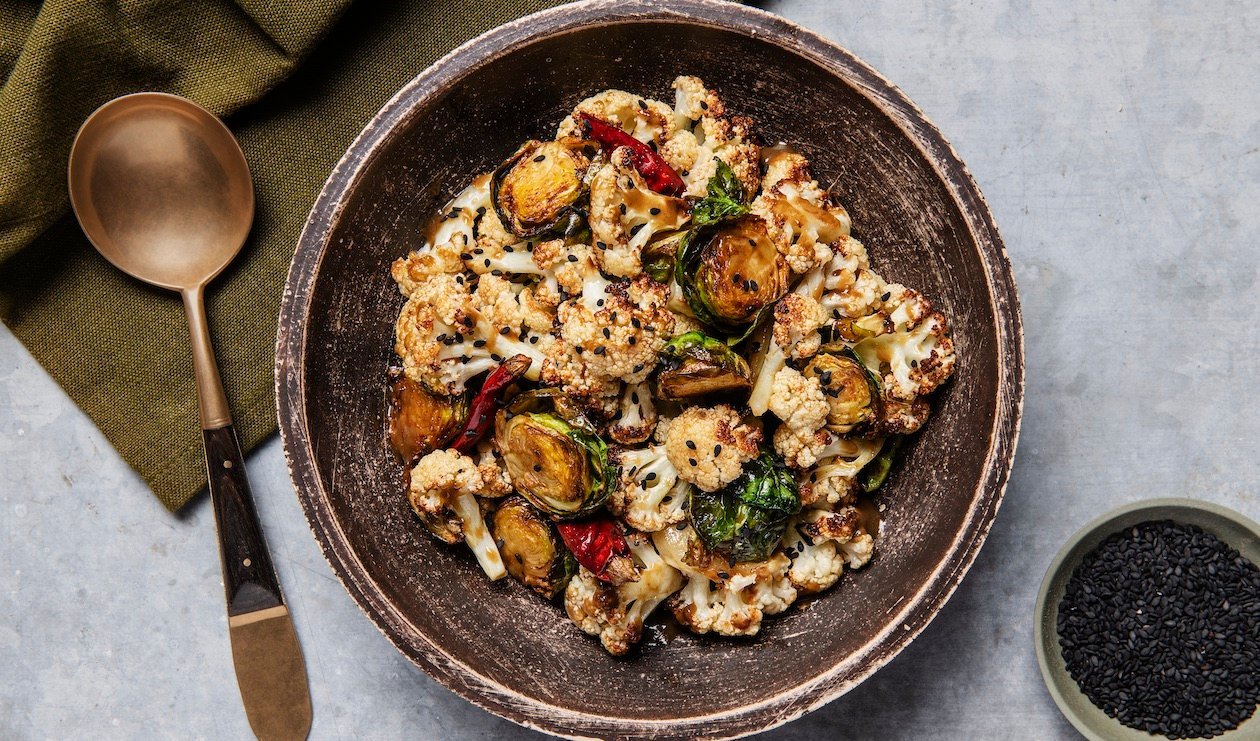 Ingredients
Prepare the Dish
Cauliflower, cut into florets

3 heads

Brussels sprouts, cleaned, halved

450 g

Dried Thai bird chiles, whole

20 each

Salt and Pepper, to taste

Black sesame seeds, as needed

Oil, as needed for frying
Preparation
Prepare the Dish

Fry the cauliflower florets, then fry the Brussels sprouts. Fry them separately, as the Brussels sprouts will cook faster. Drain. Alternatively, the vegetables can be oven roasted instead of fried.
Toss the vegetables together in a bowl with the dried chiles and addKnorr® Ultimate Intense Flavours Miso Umami.Season with salt and pepper.
Serve in a bowl and sprinkle with black sesame seeds.