Classic Black Aguachile
Similar to ceviche, shrimp are marinated in citrus juices and chiles for a refreshing, simple dish.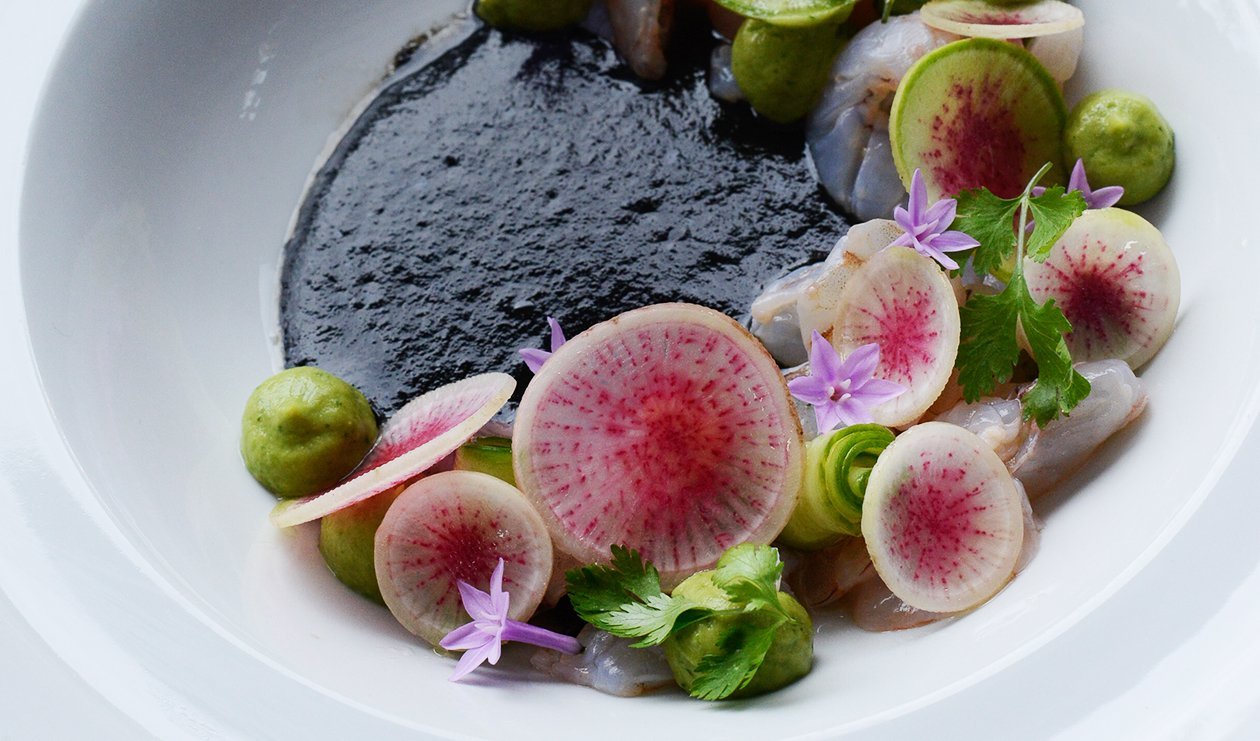 Ingredients
Prepare the Agua Chile
Jalapeño, large, chopped

1 each

Cracked black pepper, to taste

Chile chiltepin, crushed, as needed

Garlic clove, peeled, whole

1 each

Lime juice, freshly squeezed

60 ml

Shrimp, peeled and deveined, 21-25

280 g
To Serve
Persian cucumber, sliced

85 g

Cilantro, washed, leaves and stems

1 bunch
Preparation
Prepare the Agua Chile

On a mortar, add the chopped jalapeño with a pinch of salt, ground black pepper, crushed chiltepin pepper, and garlic clove.
With the pestle mash it until it becomes a paste, add lemon and lime juice, sliced onion, and shrimp butterflied, season with salt to taste, (here you could add more chiltepin pepper if want more heat).

Prepare the Shrimp

Let the shrimp marinate for 12 to 15 minutes, until shrimp cooks in the juices.

To Serve

Arrange on a platter and decorate with cucumber and cilantro leaves.