Potato Latkes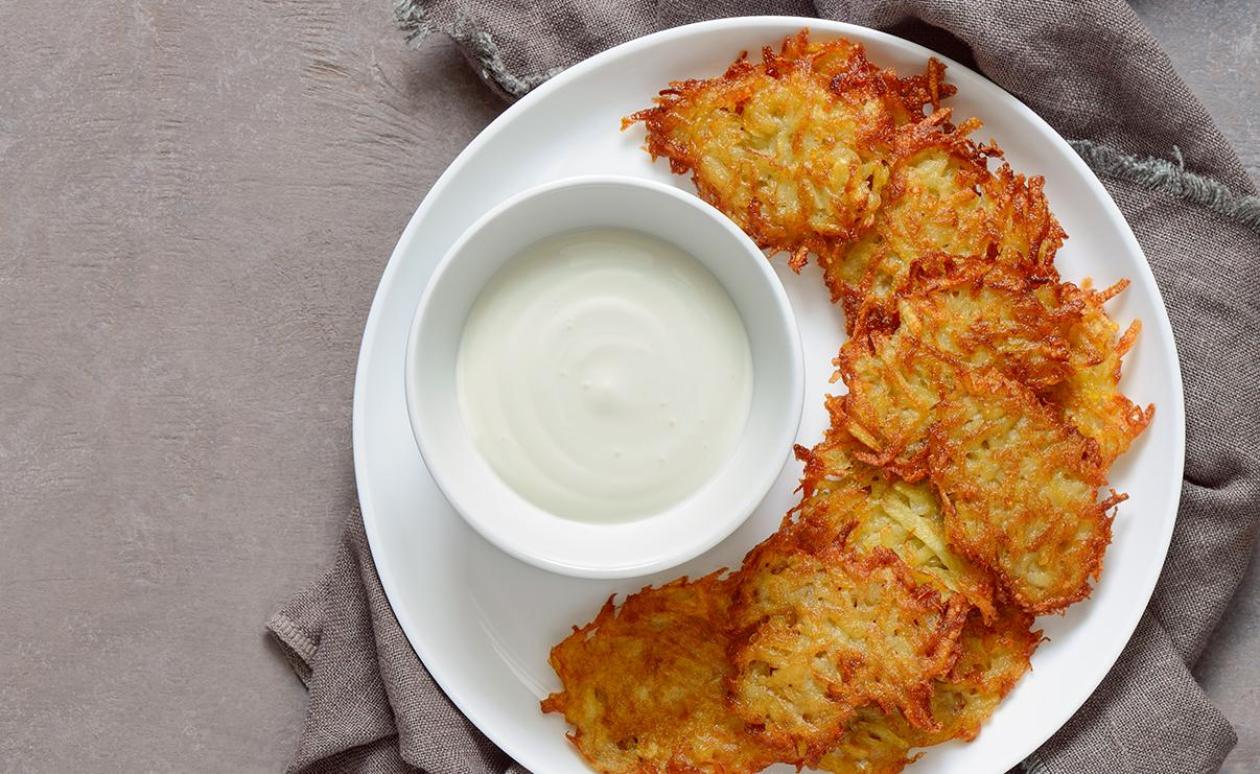 Ingredients
Step 1:
Idaho potatoes, medium, peeled

5 ea
Step 2:
Step 3:
Canola oil for pan frying
Preparation
Step 1:

Grate potatoes on a box grater (large holes), squeeze out extra water.

Step 2:

Season eggs with salt and mix with potatoes.

Step 3:

Put ½ cup oil in a 12 inch non stick pan and heat for 1 minute (oil should sizzle when adding a little of the mixture in).

Step 4:

Spoon the potatoes into the oil and flatten lightly – make sure latkes are in one layer. Fry on one side until golden brown and flip. Fry on the other side and remove onto a cookie tray lined with paper towels.

Step 5:

Serve with sour cream and/or apple sauce.