Raisin and Date Chutney with Pomegranate Juice
This is a vibrant, spicy chutney not only used on curries but also with cold meats or as a sandwich topping.
Appetizer/Shareable
Vegan
Gluten free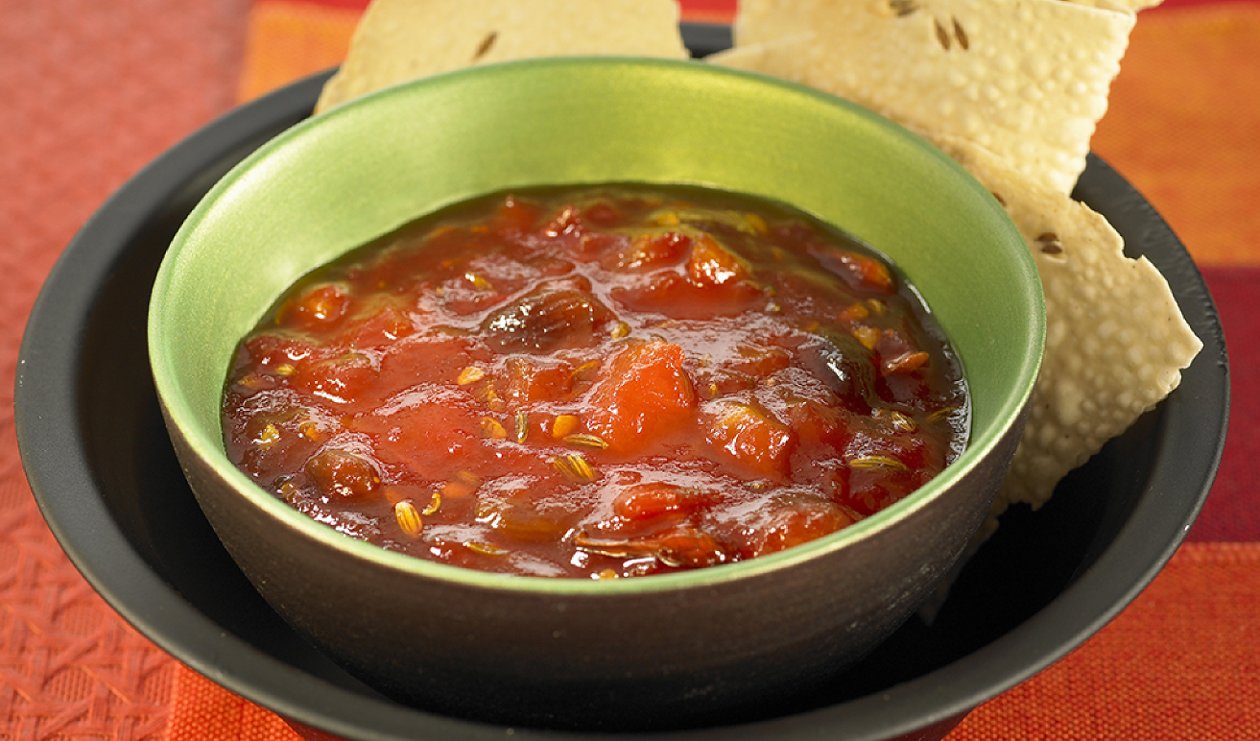 Ingredients per serving
Prepare the Chutney
Dates, pits removed

750.0 g

Chillies, red, dried, broken into half

6.0 each

Cumin seeds, toasted, prepared

6.0 g
Preparation
Prepare the Chutney

Cut the dates into halves and soak in hot water with the raisins for 15 minutes, then drain.
Heat the oil in a saucepan and add the seeds and red chiles until crackling and popping.
Add the dates and raisins. Stir-fry for a minute and pour in the pomegranate juice.
Bring to the boil, then reduce to a simmer. Cook for 10 to 15 minutes until the chutney thickens. The chutney will continue to thicken as it cools.
Stir in the palm sugar, salt, and lemon juice. Remove from the heat and discard the red chiles.