Mojo Pork Tacos with Pineapple and Pickled Jalapeno Salsa
Mojo, a Cuban marinade of citrus, garlic and other spices is enhanced with Knorr Intense Flavours which adds a smoky note to the pork without needing a smoker. 
Gluten free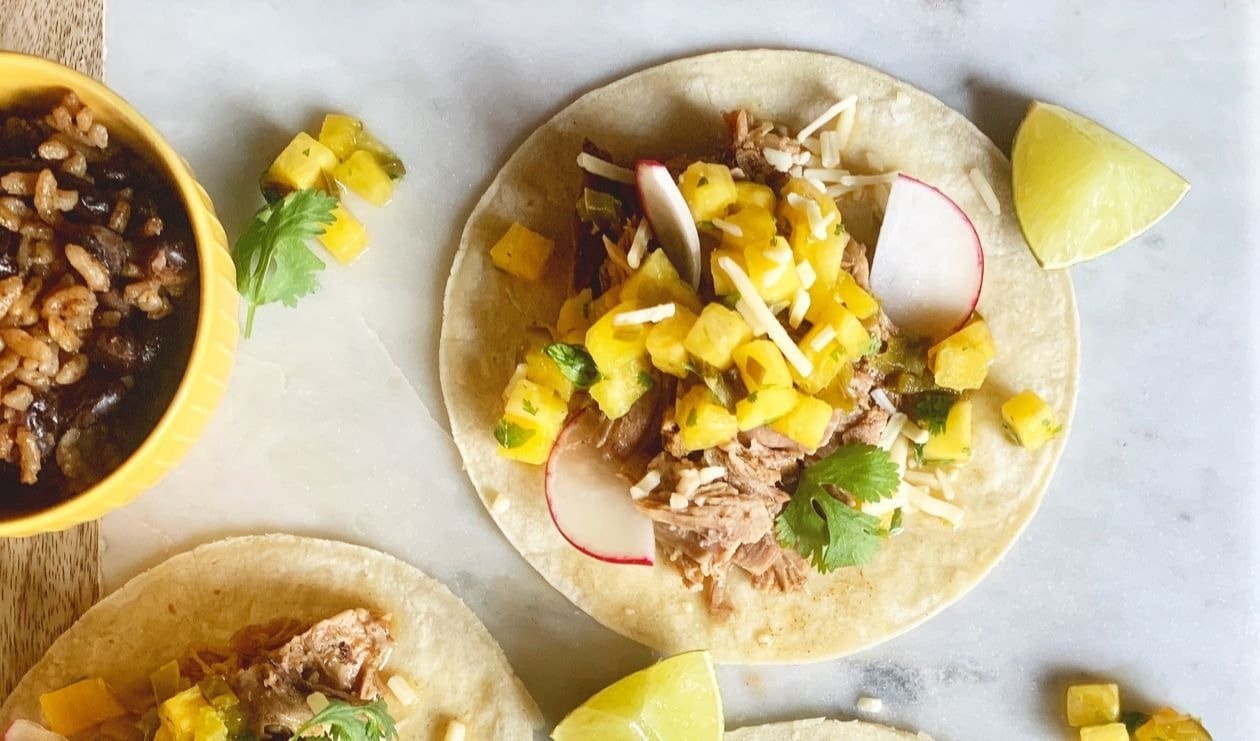 Ingredients per serving
Prepare the Pork Shoulder
Bone-in pork shoulder

1.5 kg

Liquid from canned chipotles in adobo

15.0 ml
Prepare the Salsa
Pineapple (about 1), small dice

1.0 L

Pickled jalapenos, minced

125.0 ml

Cilantro, chopped

60.0 ml
Finish the Tacos
Monterey-Jack Cheese, shredded

500.0 ml

Radishes, sliced, as needed

Limes, cut into wedges, for garnish
Preparation
Prepare the Pork Shoulder

Combine pork with mojo marinade, Knorr Intense Flavors and chipotle. Marinate for at least 4 hours, or overnight.
Remove the pork from the marinade and pat dry. Season the pork liberally with salt and pepper. Sear in oil on all sides until browned. Set aside. Add the onion to the pot and sauté. Add the marinade to the pot and deglaze. Return the pork to the pot, cover and slow braise in a 120 C oven or pressure cook for about 1 hour.
When the pork is fork tender, allow to cool and shred.

Prepare the Salsa

Combine all ingredients and refrigerate until needed.

Finish the Tacos

Grill or griddle the corn tortillas.
For each portion, serve 3 tacos filled with shredded pork and pineapple salsa. Garnish with sliced radishes, Monterey Jack cheese, and lime wedges.