Spicy Papaya and Shrimp Salad
A refreshing summer version of traditional Thai green papaya salad using ripe papaya, shredded carrot, red onion, Thai basil and toasted cashews in a fish sauce and palm sugar dressing, topped with chilled Hellmann's Spicy Hatch Chile marinated shrimp.
Salads
Main Course
Gluten free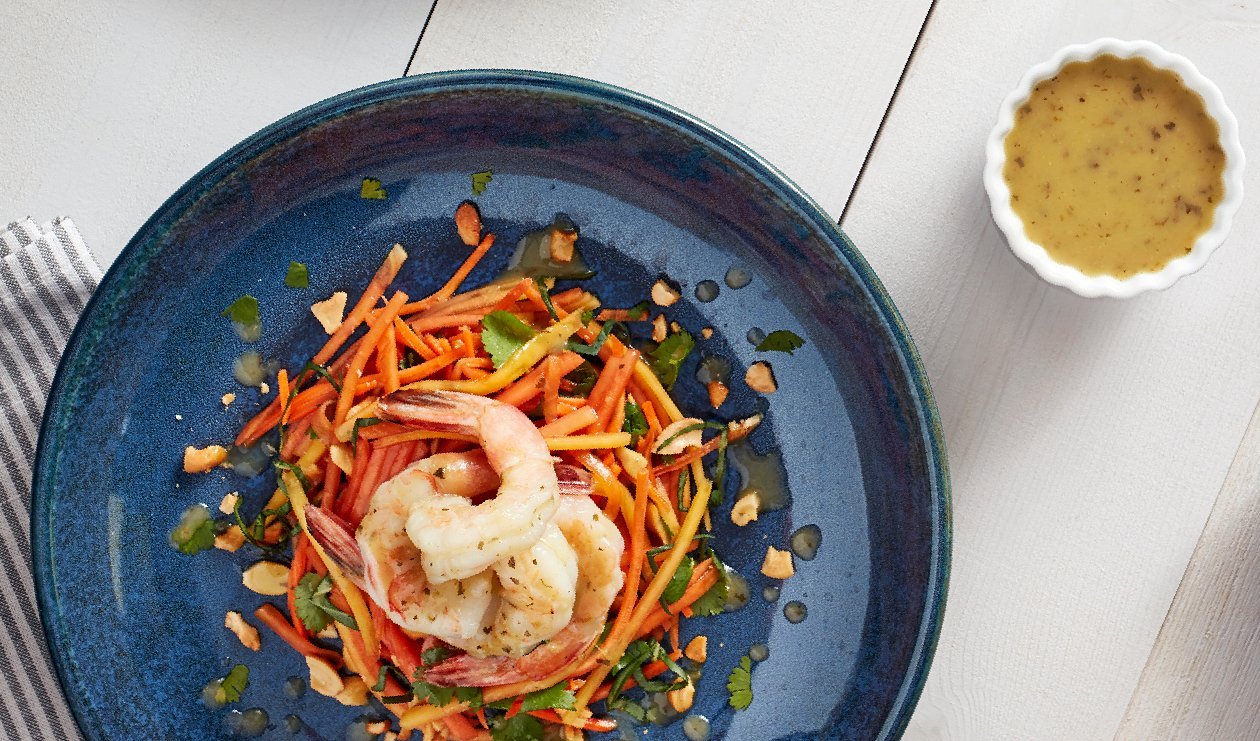 Ingredients per serving
Prepare the Papaya
Prepare the Shrimp
16-20 Shrimp, peeled and deveined

900.0 g

Hellmann's® Spicy Hatch Chile 2 x 3.78 L

480.0 ml
Prepare the Salad
Chopped roasted cashews

410.0 g

Cilantro, chopped

65.0 ml

Scallions, sliced

125.0 g
Preparation
Prepare the Papaya

In a large bowl, combine the water, palm sugar, fish sauce and Knorr Intense Flavors Citrus Fresh. Stir to dissolve. Add the papaya. Cover and let stand 2 hours.

Prepare the Shrimp

Sauté the shrimp with oil in a non-stick pan, and when nearly cooked though, add Hellmann's Spicy Hatch Chile Dressing. Cook the shrimp until just opaque. Remove from heat and allow the shrimp to cool in the marinade.

Prepare the Salad

Combine prepared papaya with carrots, cashews, cilantro, basil and scallions. Toss gently. Divide into 10 portions.
Top each portion with 4 shrimp and drizzle with some of the Spicy Hatch Chile marinade.