Smoky Medjol Dates
Stuffed with citrusy goat cheese, pistachios, and herbs.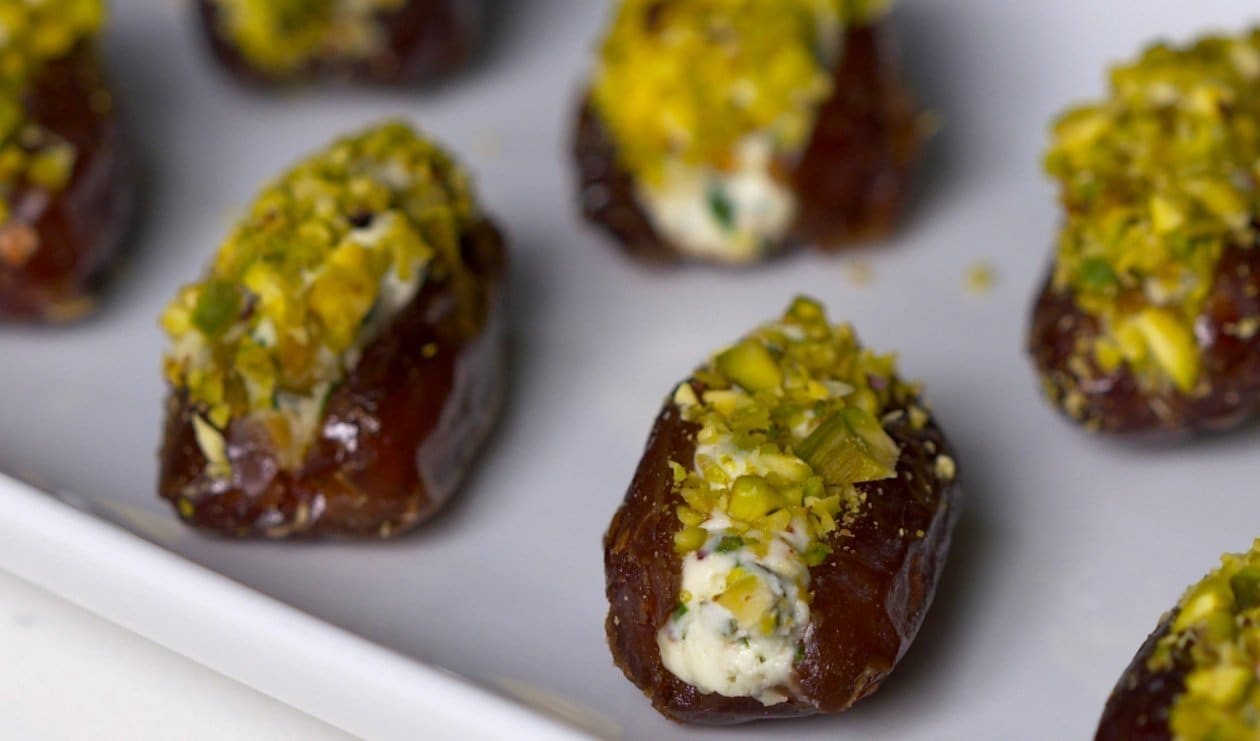 Ingredients per serving
Prepare the Stuffing
Pistachios, chopped, split

125.0 ml
Assemble the Dish
Medjol dates, whole

32.0 each
Preparation
Prepare the Stuffing

Heat a sauté pan over medium low. Add the oil and garlic, cook for 10 seconds or until aromatic. Add half of the pistachios and sauté for 1 minute. Set aside to cool.
Mix the cooled pistachios, goat cheese, Knorr® Professional Intense Flavours Citrus Fresh, herbs, and lemon zest in a bowl. Season with salt and pepper.

Assemble the Dish

Push the pit out of each date, expand the hole with your finger.
Stuff each date with 1 teaspoon of the goat cheese mixture. Top with the remaining pistachios mixture.
Place the dates on a lightly oiled baking sheet. Place them close together, so they remain with the stuffed side facing up.
Preheat a smoker over medium low.
Place the dates in the smoker for 5-10 minutes or until the cheese is slightly warm and the dates have a light smoky flavour.