Sippable S'mores
Spiced chocolate with marshmallow graham topping.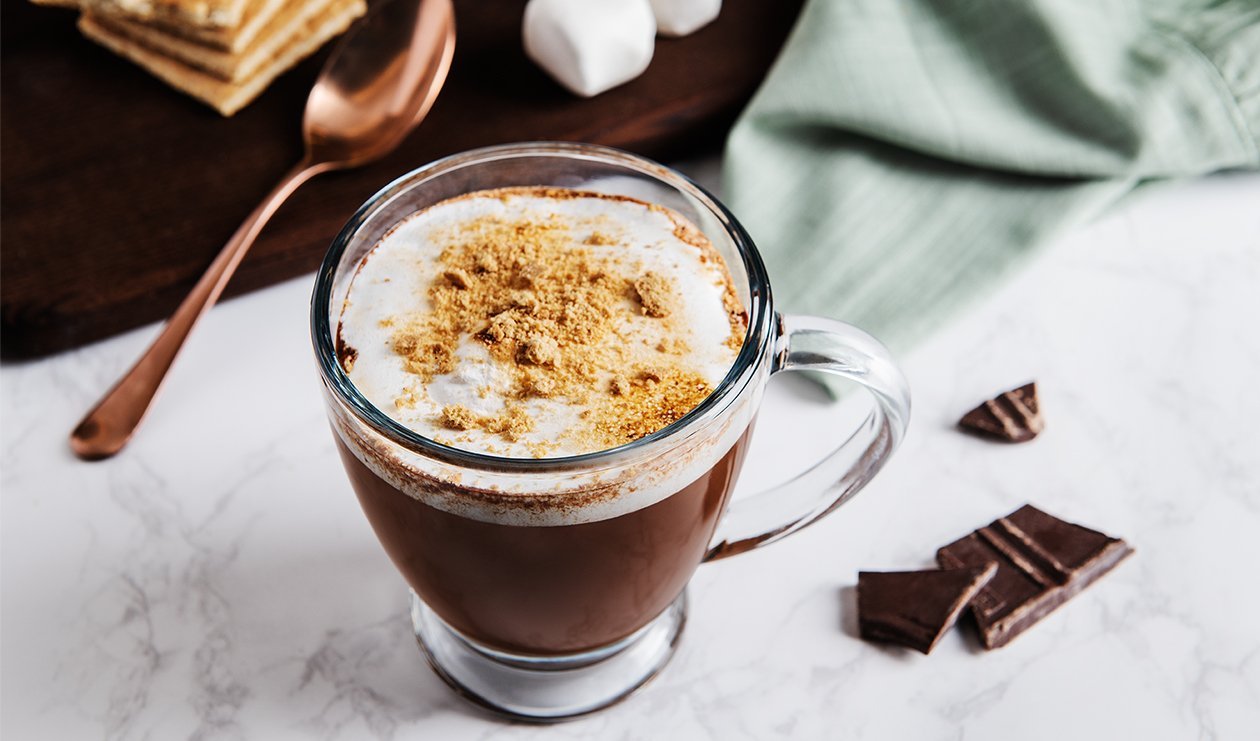 Ingredients per serving
Prepare the Sippable S'mores
Bittersweet Chocolate

230.0 g

Marshmallow Topping

85.0 g

Graham Crackers, crushed

20.0 g
Preparation
Prepare the Sippable S'mores

Add hazelnut milk, chocolate and Tazo® Concentrate Classic Chai Latte to saucepan and over low heat melt chocolate. Do not boil.
When chocolate is melted pour into 4 coffee mugs.
Top each mug with 21 gram of Marshmallow fluff (brulee with pastry torch).
Sprinkle 5 gram of crushed graham cracker over each.
Serve immediately.