Galbi Gui
Authentic Korean Beef Ribs, sweet and spicy to delight any meat lover.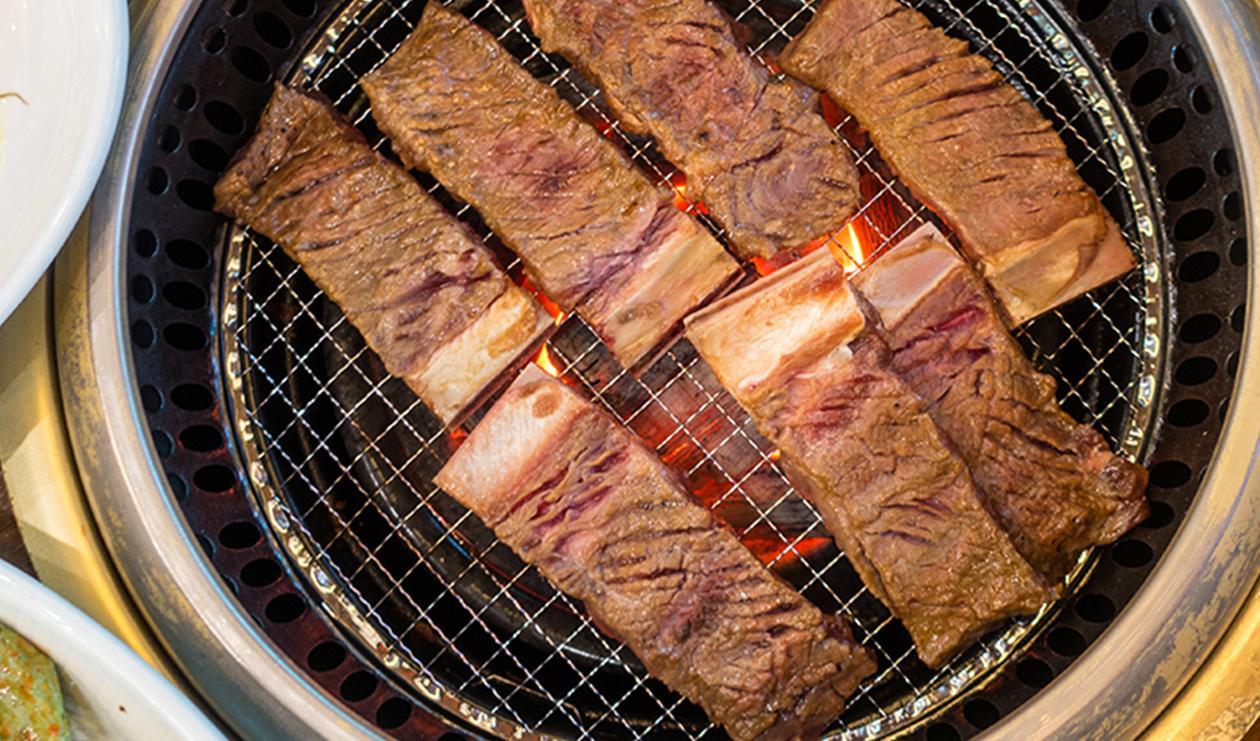 Ingredients
Prepare the Beef Ribs
Prepare the Marinade
Ginger, peeled, minced

5 g

Cracked black pepper, to taste

Asian pear, washed, peeled, flesh removed from core

1 each
Finish the Dish
Scallions, sliced

1 bunch
Preparation
Prepare the Beef Ribs

Rinse the ribs in two changes of water. Trim the excess fat on the ribs. Cut through bone into portions. Butterfly the ribs so the meat is approximately 1cm thick. Ensure you have 10 portions of 120 g.
Alternatively use boneless short ribs and butterfly.

Prepare the Marinade

Place all ingredients in a blender and puree.
Marinate the meat for at least 6 hours or overnight, refrigerated.

Finish the Dish

Cook on charcoal grill or wood-burning barbecue until perfectly cooked.
Alternatively, use a preheated electric or gas grill.
Garnish with sliced scallions.