Zencello
Fresh, zesty and ready for any party — any time of day.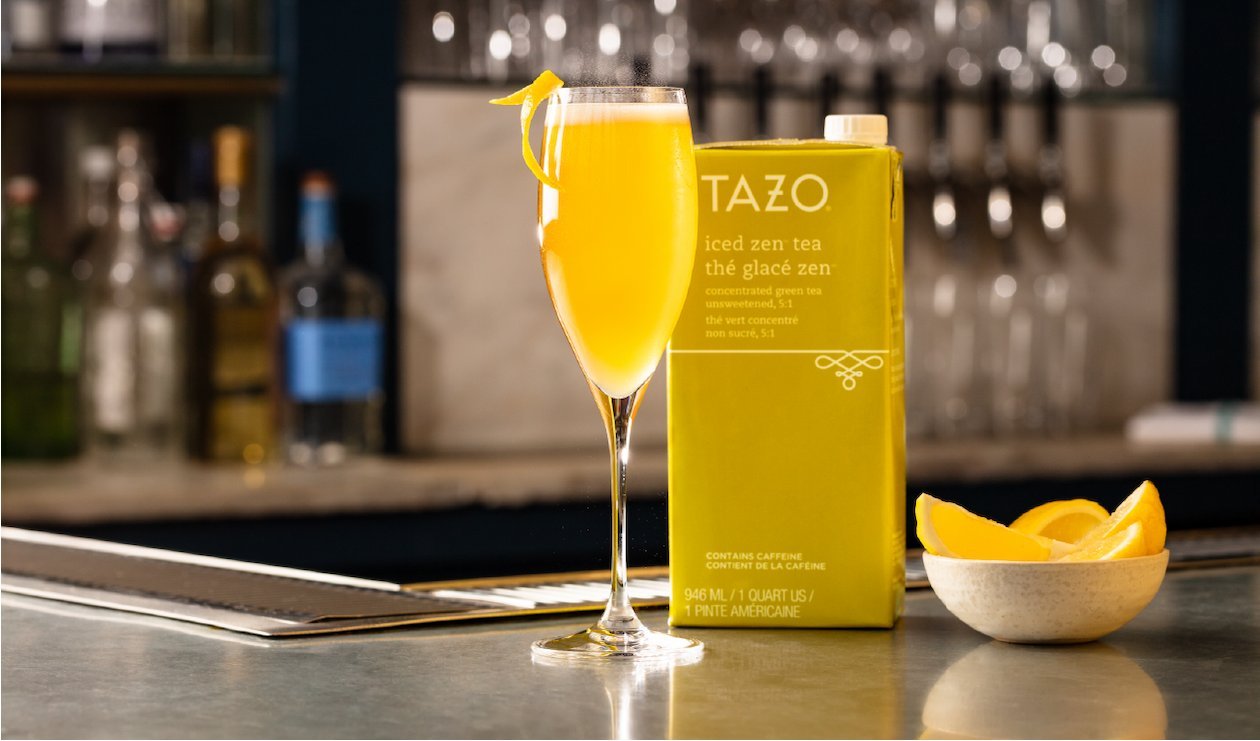 Ingredients
Prepare the Cocktail
Lemon juice, fresh pressed

30 ml

TAZO® Iced Tea Concentrate 5:1 Zen Green 6 x 946 ml

60 ml

Sparkling wine, as needed

Lemon rind twist, for garnish
Preparation
Prepare the Cocktail

Place all ingredients, but wine, in shaker with ice. Shake vigorously. Strain into glass. Top with sparkling wine.
Garnish with lemon rind twist.