Mo-Tea-To
Mint muddled with lime comes together with refreshing green tea and rum.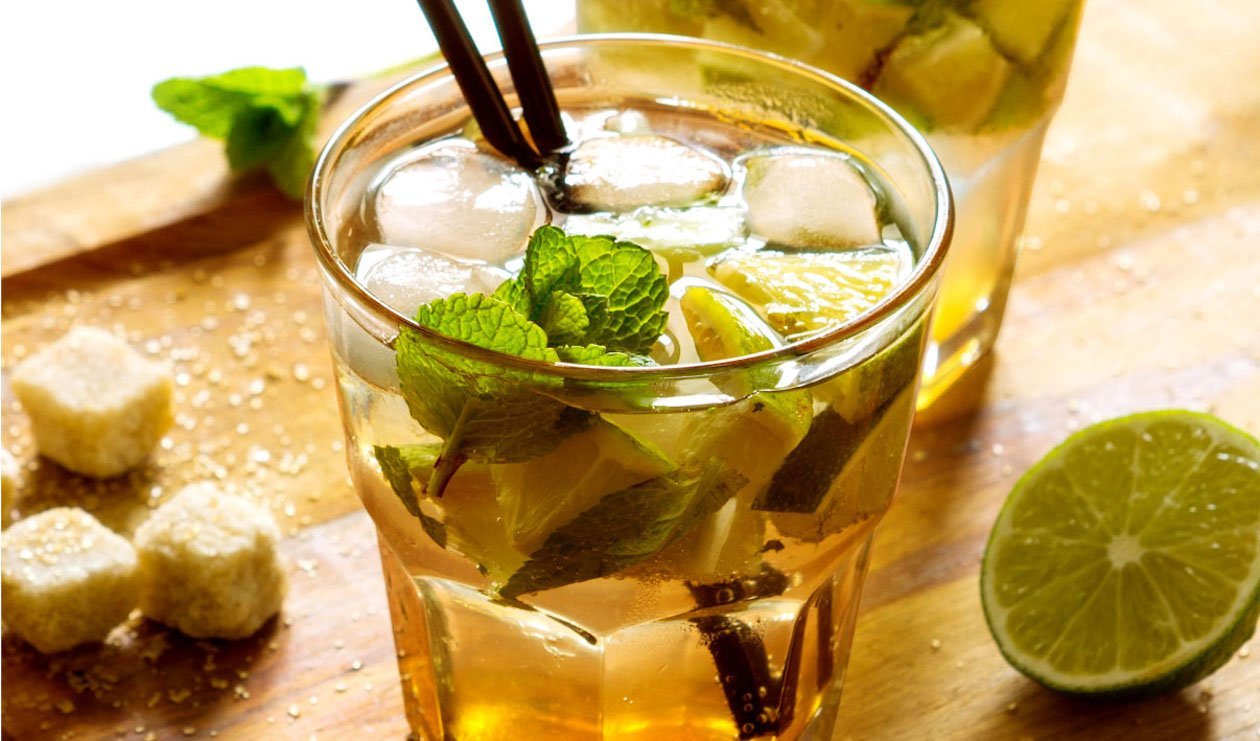 Ingredients
Prepare the Mo-Tea-To
Preparation
Prepare the Mo-Tea-To

Muddle simple syrup with several mint leaves and 2 slices of lime.
Stir in fresh brewed Pure Leaf® Iced Tea Green with Citrus and rum.
Add spritzer and pour into an iced-filled glass.
Garnish with fresh mint.